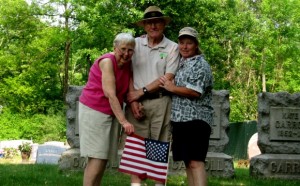 With one day left of this long weekend, what are your plans for Memorial Day?
Are you teaching your children that it's more than a fun day of BBQ and/or beach activities?
Memorial Day was initially proclaimed in 1868 by General John Logan and was also known as Decoration Day. President Lyndon B. Johnson recognized Memorial Day in May 1966.
Our thoughts and prayers are with our fallen heroes and we give thanks to our active duty, reserve, retired, and veterans of the Armed Forces on Memorial Day.
So many of us get wrapped up in the fun activities of a long holiday weekend, that we lose the purpose of this special remembrance day. I hope that people take time out of their day to remember those who have fallen for our freedoms.
Please teach your children that Memorial Day is more than picnics in the park.
Tell us what you think by commenting below or sending us an email. Visit New Bern Now's Facebook page or sign up for the latest updates by submitting your email address in the right margin on New Bern Now's website.
Wendy Card