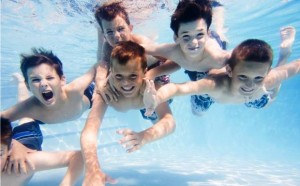 New Bern Parks and Recreation Department will be offering four 2-week sessions of Learn-To-Swim Lessons, for children ages 4-12, at the New Bern Aquatic Center, 1155 Laura Lane, beginning June 18th.  Cost for each session is: $40 for City residents and $70 for non-City residents.  There are eight lessons per session.
Registration begins May 6th for City residents and May 20th for non-City residents. Registration forms and program information is available at the Aquatic Center, West New Bern Recreation Center, Stanley White Recreation Center, Parks and Recreation Administration, and on-line at www.newbern-nc.org … select Parks and Recreation.
For more information, please call 252-639-2980 or 2901.
Submitted by: Nancy Donahue, New Bern Parks and Recreation