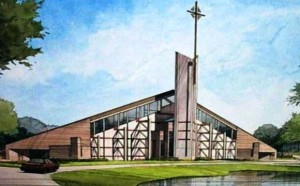 St. Paul Catholic Church extends an invitation to inactive or alienated Catholics who would like to practice their Faith again.
Have you lost focus and joy in your life and want to learn information and dialogue on current Church practices and beliefs?
We would like to invite you to join us in a safe and welcoming environment on Tuesday, May 7 and/or May 14, 2013 from 7 to 8:30 pm. Discussions will include everything you always wanted to know about your Catholic faith but were afraid to ask.
Our meetings will take place in the St. Paul Catholic Church Family Life Center at 3005 Country Club Road, New Bern. For further information please call Lillian Applegate 252-636-9043, 252-633-4472, or Peggy Reynolds 252-635-1957.
Nancy Stewart, Public Relations, St. Paul Catholic Church