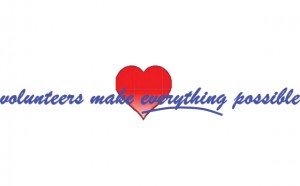 We all hear plenty about the work that non-profits do for the community. What you don't hear very often is how much some organizations do for other organizations.
On Wednesday night, April 17th, the MERCI Clinic celebrated its army of dedicated volunteers with dinner and festivities at Elks Lodge # 764 on Pinetree Drive in New Bern.  The gentlemen of the Elks Lodge graciously host (at their expense) this event each and every year, providing their facilities as well as catered dinner from Moore's Barbecue! The evening provides an opportunity for the MERCI Clinic Staff and Board of Directors to convey much-deserved gratitude to the hundreds of caring and capable volunteers that donate their time and talents to the Clinic.
The MERCI Clinic applies all of its limited funds to providing healthcare to those that need it but cannot afford it.  Only the generosity of our neighbors allows that mission to continue and celebrations like this one to occur.  The Elks make a cherished annual event possible and we appreciate it more than we can say.
From one organization committed to charitable service to another – Thank You!
Charles Cushman, Chairman,MERCI Clinic Board of Directors
Submitted by: Linda LaGoy, MERCI Clinic