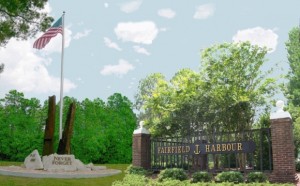 Fairfield Harbour has announced that Paul Hill, a resident of the community, has been elected to serve as chairman of the Craven County Republican Party. Hill was elected for a two-year term at the county party's convention on March 16 held at the Craven County Courthouse.
He earned a nomination after Chuck Tyson, the incumbent chairman, withdrew from the race to support Tea Party candidate Hal James.
A native of Savannah, Ga., Hill has been actively involved with the Republican Party for several years as a member in local organizations in several states. Prior to relocating to Fairfield Harbour, he participated in the N.C. GOP while residing in Raleigh and twice served as a delegate to the National Republican Convention. In addition to his new position as chairman, Hill is president of the Craven County Republican Men's Club.
Submitted by: Kathleen Donnelly, MMI Public Relations