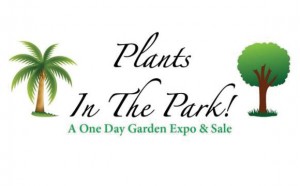 Enjoy a Spring day in the future Heritage Park selecting beautiful Summer bulbs, perennials, shrubs, trees, palms, garden art, and pottery for your yard.
On Saturday, March 23rd, from 9 am to 4 pm, the Craven County Extension Master Gardeners and local vendors will sponsor Plants In The Park!, a one day garden expo and sale, as a fundraiser for the park. It is located at 300 Pollock Street, between the Christ Episcopal Church playground and New Bern City Hall.
Local experts, growers, and Master Gardeners will be available to chat with you about selecting and locating your plant choices.  Pick-up and delivery dates for ordered plants will be in April.  Installation and delivery will be offered for large potted material.
This is the first fundraising event to be held in the future Heritage Park area and is in association with The Family History Society of Eastern North Carolina and The City of New Bern Appearance Commission. Admission to the event is free.  Come and learn more about the park. In case of rain, the event will be held on Saturday, April 6th from 9 am to 4 pm in the same location. For more information, visit: www.ENCFamilies.org or call 252-349-0405.
Submitted by: Amy Hammond for David French, Director, The FHS of ENC