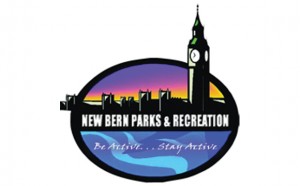 6th Annual Spring Break College Tour.  Interested participants in 9th -12th grade can register at the Stanley White Rec. Center by March 29, 2013. Registration fee is $25. The College Tour will be April 1st, 3rd, and 5th, 2013. Spaces are limited. For more information, contact Ashley Parham 252-639-2913.
New Bern Parks & Recreation Department will be hosting a Spring Break Field Day at Henderson Park (behind Stanley White Recreation Center). This event will be held for children ages 0-12 years old. There will be games, face painting, egg decorating, and more. This program will be held on Thursday, April 4th, 2013 from 12pm-3pm. This program is free. For more information please contact Ashley Parham at 252-639-2913 or Andrew Webb at 252-639-2922.
Camp Spring Fling 2013 is for children ages 6-12 and offers an amazing array of stimulating and inspired activities and outings. Camp will be held April 1st – 5th from 9am-4pm. Registration is from March 8th through April 1st at: Stanley White Recreation Center located at 901 Chapman Street. For more information, please contact Shelley Collins at 252-639-2919 or via email.
Submitted by: Nancy Donahue, New Bern Parks & Recreation