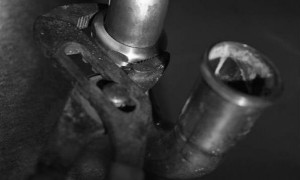 When the bathtubs backed up and the toilets made gurgling noises, I knew I had a major issue in my house.
I haven't used any local plumbers so I called my friend Thea Kincaid of Thea's Ideas to find out who she used. She recommended Kenny Bennett, owner of Bennett Plumbing Service. When I explained the problem to Kenny, he told me that he specializes in fixture repairs and replacements and told me that Mike Nott of Royal Flush Sewer and Drain Cleaning Service would do a great job.
After talking with Robin Nott, their team came out and cleaned the pipes within a few hours and took care of the problem.
I thought it was going to cost a lot of money and I was pleasantly surprised when I wrote the check. They provided terrific, speedy, and friendly service!
Special thanks to Robin and Mike Nott, the Royal Flush Team, Kenny Bennett, and Thea Kincaid.
For more information, call Royal Flush Sewer and Drain Cleaning Service at 252-636-0327.
Tell us what you think by commenting below or sending an email. Don't forget to visit New Bern Now's Facebook page!
Wendy Card