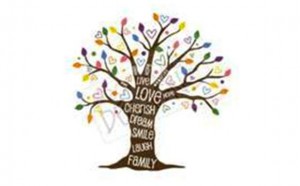 The HOPE Family Resource Center of Craven County is a community center whose mission is to work in partnership with families and the community to provide support, information, and education so that together we can build strong and healthy families.
Nurturing Parenting Program – Strengthening Family Relationships:
Activities include: Positive Parenting & Self-Nurturing Skills, Home Practice Exercises, Family Nurturing Time, Activities to Promote Positive Brain Development, and Free dinner.
For Parents of Children 0 – 5: Tuesdays 5:30pm to 8:30pm starting January 22, 2013
For Parents of Children 6 – 12: Wednesdays 4:00pm to 7:00pm starting on January 23, 2013
Nurturing Parenting Groups:
Have fun and grow in your nurturing and parenting skills (Spanish Parenting Classes also available)
Enjoy good food and fun activities with other families
Infant Massage
Life Skills Groups:
Teen Education Groups
Clothes closet (birth to age 12)
Foster Parent recruitment
Referrals and support
Lending library of books and DVDs
Family Fun:
Angel Bear Yoga: for parents and children ages 3 to 9 (Thursdays at 4:00)
Other fun events scheduled throughout the year.
Coming Events:
Family Fun Night
Diva Closet
Children's Story Time
Supervised Visitation Program
Support Groups
All activities are open to the Community and Free!
For more information contact: The HOPE Family Resource Center of Craven County, 2820 Neuse Blvd New Bern, NC 28562, 252-636-6472
Submitted by: Adrienne Brooks, Office Assistant III