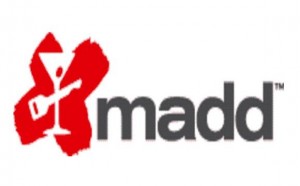 Who:  Craven/Pamlico MADD Chapter
What: TOOFS (Tie One On For Safety) event
When: Friday, December 7th, 2012, 9 am-10:00/10:30 am
Where: Twin Rivers Mall Parking Lot (between Chickfila and Belks)
Why: Each year, MADD partners with local law enforcement nationwide for high-visibility holiday crackdowns to reduce the number of drunk driving deaths and injuries on our roadways.  MADD urges adults to plan ahead for a sober designated driver if they're going to drink alcohol.  In North Carolina, 18 people were killed last year as a result of a drunk driving crash during Thanksgiving and New Year's.   Over 300 people injured during this same time frame.  Nationally in 2010, 10,228 people were killed and more than 345,000 were injured in crashes involving a driver with an illegal blood alcohol concentration (BAC) of .08 or greater.  The holidays are particularly dangerous, since road travel is heavier and drunk driving increases. This is especially concerning, since the number is up from the 895 people killed during the same time period in 2009.  Nationally in 2010, between Thanksgiving and New Year's Day, 976 people were killed in drunk driving crashes.
Our local MADD chapter is hosting a drive thru TOOFS (Tie One On For Safety) event. This event is where we boost awareness about the dangers of drinking and driving. We encourage citizens to give the gift of being a designated driver and remind them to not drink and drive.
We will have biscuits and coffee for those who come thru our line to tie one on! Our local MADD members along with CCSAP, V103.3 and Nationwide Insurance will be the ones to physically tie red ribbons on individual's vehicles. V103.3 will also be doing live feeds on the radio during our event!
For further information contact: Jenna Leissner, Chapter Leader, 252.349.0813 or cpcmadd@gmail.com.
Submitted by: Jenna Leissner, Craven/Pamlico MADD Chapter