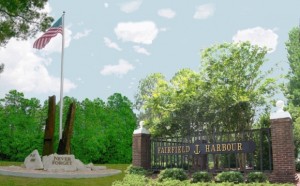 Fairfield Harbour has announced that the community was recently named Community of the Year by the Community Associations Institute's North Carolina Chapter (CAI-NC).
The award recognition took place at CAI-NC's annual conference on Oct. 19. CAI-NC's Community of the Year award recognizes communities of excellence across North Carolina as well as the efforts made by its board members, community members and residents. In addition, the Community of the Year award evaluates the overall role of community management companies, which are heavily involved in the guidance and direction of community associations.
Community Association Services (CAS, Inc.), which is led by John Stone, president, serves as the professional management company for Fairfield Harbour.
Submitted by: Jennifer Fair, MMI Public Relations