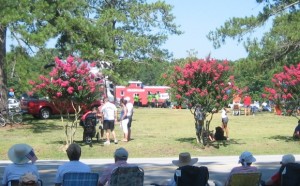 The Annual River Bend Community Day Yard Sales and Red Caboose Library Book Sale are scheduled for Saturday, Oct. 27th.
Rain or Shine! We have 60+ families signed up for the yard sales.
Lists of sales and maps of River Bend will be available at Karl's River Bend Market in the strip mall at 40 Shoreline Drive.
He will also have lots of Breakfast Biscuits available for those who would like something to eat on their way to finding a treasure!
Submitted by: Elizabeth Brinson