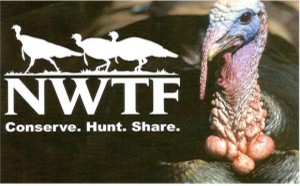 EVENT CANCELLED ON SEPTEMBER 6, 2012
Where: Mill Creek Farms, 9365 Hwy 17 south, Pollocksville, NC 28573
When:  September 8, 2012:
10am Arrival & Register (coffee & doughnuts)
11am Gun Safety, skeet, Turkey feather craft,
12 noon Open fire lunch, raffle, and Silent Auction
What: Afternoon Dove Hunt: BRING your buckets, shotguns, ammo, cammo, and hats!
We'll keep hunting as long as the birds are flying, or we have reached our limit.
I'll have some extra shells for a small fee, in case you need some, but not enough for everyone.  Those of you who do not have your NC Hunting license, you'll need to get one before you can dove hunt on September 8th. Please call your local NC WRC office or visit their website in order to obtain your license. You can also visit your local Wal-Mart or favorite gun shop to purchase a license.
Additional things to bring: A bucket or stool to sit on, camo clothing to hunt in, comfy hunting boots or dark shoes to hunt in, a cooler to take your doves home with you, and a hat to wear because there's not much shade in the dove field.  All food and drinks will be provided!
After the Hunt: Learn to clean and cook your Doves on the open fire! YUM, YUM!
If you're planning to attend, please bring $35 in order to cover our cost of the Membership meal and drinks, as well as some $$$ for the silent Auction…..
Please call Sheila at 252-224-0152 to pre-register so we will know how many to prepare for. Hope to see you there! Thanks from the Neuse Chapter Committee
Submitted by: Sheila Snyder, Neuse Chapter, Wild Life Turkey Federation, Women in the Outdoors