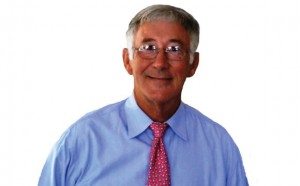 Watch David Hale's video: http://www.youtube.com/watch?v=XCaW7Do8qWY provided by Michelle Faulkner.
I am David Hale – retired educator, military veteran, and a product of Craven County and Craven County schools. You may visit my website and learn more about me, my credentials and my reasons for seeking to become your representative – the people's candidate – for the Craven County Board of Education.
In my seven years as a counselor at Tucker Creek, I placed the students and their needs as my top – often only – priority. I am asked if I have children in Craven County schools, and the answer is emphatically, "yes." I have a daughter who teaches in Havelock and a granddaughter in elementary school. But, aside from this very personal connection, as I often stated at Tucker Creek, "all of the students are my children". As a representative on the Board of Education, and a vested citizen of this county, I will always view the students of Craven County as "my children" and my responsibility.
I came from a family of educators. All four of my sisters, my wife, and my daughter have served as educators in Craven County. And, although I spent 35 years in military and commercial aviation, I never lost my desire to return to Craven County and give back to the community that gave me so many opportunities. Therefore, I pursued advanced degrees in Education, first a Masters in Counseling and Guidance and later an advanced degree in Education Administration. But degrees alone do not qualify the person; what is in the heart – the passion and a desire to serve – are essential. I am that person, not just for District 5, but for all districts and all the people of Craven County who have an interest in the educational preparedness of our children – this includes parents, business owners, educators, community leaders, and our children.
Your voice in Education
Supporting Excellence in Craven County Schools
Prepare Students for their roles in the 21st Century
Let me close by emphasizing my passion for education in Craven County, and my desire to be a representative voice for all of our schools and children. Together, we can influence the direction and vision of our schools and enhance the preparedness of our children. As my campaign contends, "Today they are our children; tomorrow they are our leaders…we must teach them well."
I am seeking your support on November 6th.
David Hale, Candidate – my website: Craven County Board of Education and Facebook page.
Submitted by: Michelle Faulkner