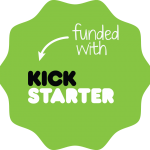 UPDATE: Great news, the Kickstarter campaign is fully funded!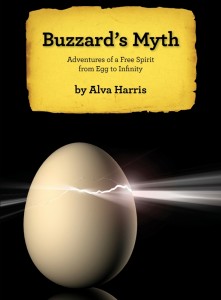 A Kickstarter campaign for a local author's memoir is in full swing.
The project goal is to "increase wingspan" and introduce the updated memoir Buzzard's Myth by Alva Harris, PhD, to the coastal communities and, on a grander scale, to supporters of ecosystems and the natural cycles of life everywhere.
Kickstarter is an Amazon-backed group funding medium, through which pledges are made for worthy projects in the arts. This project must be fully funded by August 13.  Your timely pledge is invaluable.
Alva, 83, is a native of North Carolina, born in Belhaven and currently living in New Bern. Buzzard's Myth covers seven decades of adventures, most of which take place right here in the local area.
The campaign seeks pledges for printing and strategic marketing costs to share this book with coastal consumers through local organizations and businesses. While there are generous thank-you gifts for pledging at different levels, pledges as low as $1 are accepted and genuinely appreciated.
What is a buzzard's myth? A buzzard's myth is actually a creation myth, like the stork, about where babies come from, told to Alva by his daddy when Alva was a youth. And so Alva named his memoir . . . which is more about history than myths and legends, but the tribute to his father's memory is quickly made clear.
Alva also salutes the Michael J. Fox Foundation for Parkinson's Research, which he acclaims on the first page of his book. Alva has battled the affects of Parkinson's in recent years, making his completion of this novel in his late 70s an inspirational feat. As Parkinson's has now stymied his ability to complete his marketing goals, he has asked me, his editor and Buzzard fan, to step in and complete the task with his guidance. What an honor!
And so, with a renewed goal to "increase the wingspan" of this novel, Alva and I venture into this Kickstarter campaign together, and hopefully, with you.
More about the memoir: This book brims with entertaining anecdotes from when Alva was a youth in Hyde County, then meanders all over the Coastal areas and beyond — the Outer and Inner Banks, Beaufort, Morehead City, Wilmington  — and then across the country to the wilds of Alaska, salmon fishing, and serving in the Coast Guard during the Korean War. Finally he returns home to marry, have children, collect his PhD from NC State, a professorship from Nicholls State University in Louisiana, and retire at the age of 60.
The stories are action-packed with punches of wit and sarcasm. There is a plethora of ecological and historical information within as well, which contributes to the fascination in a time gone by that cannot be retrieved except through recordings such as these.
Your contribution will ensure the cycle of life continues to spin through this memoir and those who read it.
Find Alva's Buzzard's Myth kickstarter campaign here: http://www.kickstarter.com/projects/101140099/buzzards-myth-increasing-wingspan
We hope you will embrace the value in this project and pledge.
Submitted by: Janet Green, editor/owner, thewordverve, inc., Professional Wordshapers