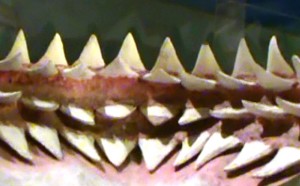 Are you looking for fun things to do this summer? Check out these free movies at the Aurora Fossil Museum:
June 23 – Jaws (PG 13 – 2hrs 10mins)
July 7 – Ice Age (PG – 1hr 20mins)
July 21 – Night at the Museum (PG – 1hr 48mins)
August 4 – Free Willy (PG – 1hr 52mins)
August 18 – Jurassic Park (PG-13 – 2hrs 7mins)
All movies start at 1pm. Make sure you call 252-322-4238 to reserve your seats!
We are a donation and gift shop based museum so anything you give helps us out.
Visit the Aurora Fossil Museum at 400 Main St., Aurora, NC, call them at 252-322-4238, or visit their website.
Submitted by: Mrs.Andrea Stilley, Executive Director, Aurora Fossil Museum Foundation, Inc.
Learn more by watching New Bern Now's video and reading the article from our visit to the Aurora Fossil Museum: https://newbernnow.com/2012/04/visit-the-aurora-fossil-museum-for-a-fun-filled-learning-experience.html. – Wendy Card