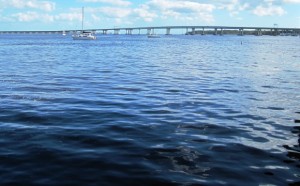 June 15, 2012 – Enjoy a day on the water by renting a canoe, kayak, pontoon boat, or stand up paddleboard!
Merchant's Grocery Canoe Rentals:
For a fun trip up or down Brice's Creek, check out a canoe at Merchant's! My sister and I did three years ago and had a blast! I wish I had a picture.
They are open seven days a week and are located at 1801 Brice's Creek Rd. For more information, call 252-633-4875.
Stand Up Outfitters (SOU):
The newest water sport to come to New Bern is paddleboarding. Some people associate paddleboarding with surfing. I learned all about this interesting new sport today and it's much more relaxing than surfing! Stay tuned for an article about Stand Up Outfitters within the next couple of days!
If you're interested in renting a paddleboard, please visit Stand Up Outfitters at 244 Craven St. or give them a call at 252-514-0404.
Surf, Wind, and Fire:
Are you interested in renting kayaks? Call Surf, Wind, and Fire at 252-288-5823, visit them at 230 Middle St., or check out their website for details.
We hope this information is helpful and you have a safe a fun summer on the water in New Bern!
Please feel free to comment below or send us an email if you know of any more boat or watercraft rental companies in the area. Don't forget to visit New Bern Now's Facebook page.
Wendy Card