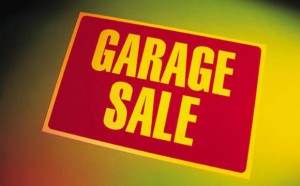 New Bern Parks & Recreation invites you to set up a booth at our spring "Indoor Garage Sale".  Dig out those old clothes, dishes, toys, games, and other items that you no longer use.  Set up your booth, and make some money!   (No food or animals please).
The Garage Sale will be held on June 16th from 7am-11am, INSIDE at West New Bern Recreation Center. (1225 Pine Tree Drive, next to Kidsville). Each booth space is only $20.  All booth space fees will be donated to the New Bern Youth Council…you keep 100% of the profit from your sales!
Registration is easy!  Just call 639-2902 and register before June 15th. Even if you have nothing to sell, come and see the treasures that await you!
Submitted by: Nancy Donahue, New Bern Parks and Recreation