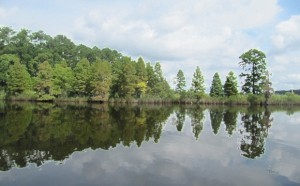 Friday, 15th:
Fun Fridays, 9:00am – 12:00pm at Broad Creek Christian Church. Sponsored by Creekside Recreational Therapy Services. For details call 252-349-0220
1st Annual Bern Beach Blast, 5:30pm – 10:30pm at Union Point Park. Presented by the New Bern Area Chamber of Commerce and Weyerhaeuser. For details call 252-637-3111 x 231
15th: Movie Night, 6:30pm – 9:00pm at Broad Creek Christian Church sponsored by the Jars of Clay Ministry working with people who have special needs. For details call 252-671-0481
15th: PFLAG Meeting for Craven/Carteret Counties, 308 Meadows St. For details, email.
Saturday, 16th:
World Refugee Day and Honey Bee Day, 8:00am – 2:00pm – New Bern Farmers Market will celebrate "World Refugee Day" with Interfaith Refugee Ministries. IRM will have a booth to share with visitors the cultures and stories of political and religious refugees from Burma, Vietnam, and others.
New Bern Farmers Market will join with Poor Charlie's Antique and Flea Market to celebrate "Honey Bee Day." Both are located at the intersection of S. Front St. and Hancock St. and both will have local honey for sale. Craven/Pamlico Beekeepers Association will have beekeeping demonstrations and have beekeepers on site to answer beekeeping questions at Poor Charlie's.
Colorfest 2012, 12:00pm – 6:00pm at Kafer Park presented by New Bern Parks and Recreation. For details call 252-639-2901
Tryon Palace Theater: Authentic Southern Charm – Francisco de Miranda in the Carolinas, 1:00pm, North Carolina History Center. For details call 252-639-3524
17th – 20th:
Ashley McDaniel Art Expo at Broad Street Social Club.
Thinking about taking a tour? Check out your options:
Carolina Carriage & Tours, New Bern, 252-675-5360
Colonial Capital Helicopter Tours, Kale Storage Rd., New Bern, 252-514-2242
New Bern Tours and Convention Services, 333 Middle St., New Bern, 252-637-7316 or 800-849-7316
Ghosts of New Bern Walking Tour, New Bern, 252-571-4766
The Ghosts and Legends of Historic New Bern, 252-636-6030
Self-Guided African American Heritage Tour sponsored by the Craven County Convention and Visitors Center, 252-637-9400
Lookout Lady Cruise, New Bern Grand Marina F Dock, 252-728-7827
Segway Tours, New Bern, 800-979-3370
The Great Fire of 1922 The Trail of Flames, New Bern, 252-637-7316
Tugboat Cruises LLC, 101 Craven St., 252-349-3819
Walking Tours, Tryon Palace Historic Sites and Gardens, Corner of Pollock and George Sts., New Bern, 252-514-4900 or 800-767-1560
Do you know of any weekend events and activities that aren't listed above?
Please let us know by commenting below or sending us an email. You can also visit us on New Bern Now's Facebook page!
Thanks for visiting New Bern Now!
Wendy Card