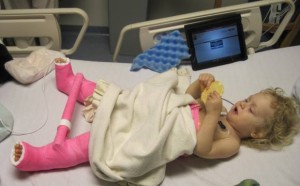 Charles and Carolyn Peterson of New Bern will host a Garden Party "Fun" Raiser on Sunday, June 3 from 5:00 – 7:00 pm on the lawn and garden of their home at 516 Middle Street in New Bern's Downtown Historic District.
The CarolinaEast Health System is lead sponsor for the premiere Garden Party "Fun" Raiser, so that all proceeds from ticket sales will go towards a cure of Neurofibromatosis.
The event will feature Dixieland Music by the Craven Quartet, Mustard's Last Stand Hot Dogs, Cooper's Snow Cones and beverages. Tickets are $20, and checks should be made payable to the Children's Tumor Foundation. Tickets must be purchased in advance as there are a limited number available.
Tickets are available at the following locations: Mitchell's Hardware on Craven Street, Cooper's Snow Cones in Bear Plaza, Mustard's Last Stand at the Farmer's Market, and the CarolinaEast Foundation in the O'Mark's Building on Middle Street.  For more information, please contact New Bern Cares to CureNF at 252-497-2830.
Submitted by: Amy Willis, CarolinaEast Foundation