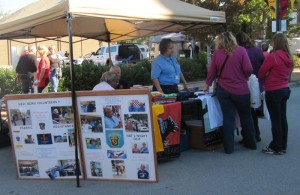 Are you recently unemployed and can't find a job? Are you retired and have a need for social interaction? Or are you employed and feel the need to make a difference in the community?
Why not volunteer for one of many of our local non-profit organizations who provide vital services to our community?
You may have never thought about volunteering because you're too busy. Take a look at some of the main reasons people volunteer:
– Social networking
– Maintain skill sets
– Add to resume
– Social interaction
– Something to do
– Meet influential people
– Self gratification
– Get out of the house or escape from a difficult situation at home
– Sense of accomplishment
– Stepping stone for a staff position at a non-profit
– To make a difference in the community
Volunteer myths: Volunteering is for:
– Retired people who don't have a job
– Spouses who don't have a job
– People who don't have anything better to do with their time
Did you know there are different categories of volunteering? There are "one-time" volunteers, such as those helping set up for a community event; "As needed" volunteers to fill in a couple of hours a month or quarter to answer phones or stuff envelopes; or "Committed" volunteers who delegate x amount of hours a week or month on special projects and events.
Why not take some time to read about what our local non-profit organizations offer to our community. When you read about a volunteer opportunity, think twice about how it may benefit your life and those who need your help, who knows, the opportunity may be a direct match with your needs. You never know when you can make a difference!