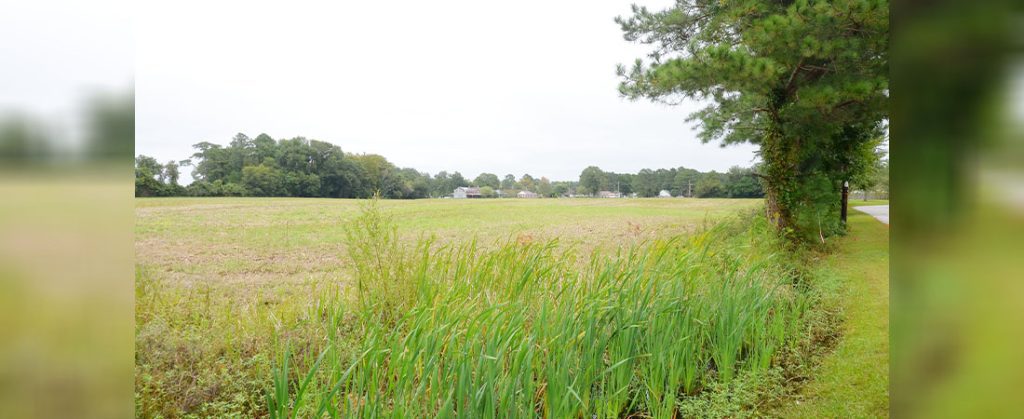 The City of New Bern has agreed to provide water and sewer services for a new charter school planned for construction in the James City area. 
During their September 26 meeting, the New Bern Board of Aldermen approved a water and sewer use agreement with Hubrich Contracting, Inc., which is proposing to develop a new charter school on a vacant 27.81-acre property located at 1955 Old Airport Road. The property is just to the south of West Grantham Road near Creekside Park and is currently outside of the New Bern municipal limits.
Friday, City of New Bern Public Information Officer Colleen Roberts confirmed that the proposed project is for Riverside Leadership Academy, a tuition-free public charter school that announced in May it was planning to open a campus in New Bern next year. 
At the time, Marketing Director Sara Boileau said the academy was in a one-year planning phase for a New Bern location and hoped to open its doors to families in August of 2024.
Riverside Leadership Academy applied for a charter in April 2022 and was approved by the North Carolina Board of Education the following February. 
The school plans to begin accepting applications for enrollment in January 2024 and will open with grades K-7, adding a grade each year until it serves students from kindergarten through 12th grade, Boileau said last May.  
Riverside Leadership Academy would not be part of the Craven County Schools Local Education Agency (LEA). Charter schools are tuition-free, independent public schools that are authorized by the State Board of Education and operated by independent non-profit boards of directors. A charter school, which is funded primarily through state and local tax dollars, is considered its own LEA. 
New Bern Now has reached out to the school as well as Hubrich Construction for more information on plans for Riverside Leadership Academy but did not receive a response by press time. 
Under the agreement approved during Tuesday's meeting, the City of New Bern will provide sewer and water service to the Old Airport Road property in an amount not to exceed 11,700 gallons per day utilizing the City' s existing water main located at the northern terminus of Adell Lane on Conner Grant Road and the existing sewer manhole also located along Conner Grant Road.
Jordan Hughes, director of Water Resources, said he had been working with the owners and engineers looking at preliminary designs for water and sewer extensions to the site.
"At this point they think it is a feasible project and would like to move forward with this agreement which outlines the rules and responsibilities of both the city and the developer to receive water and sewer service to the site," Hughes said. 
Hughes said once the agreement was approved Hubrich Construction would come before the board with a petition requesting that the Old Airport Road property be annexed into the New Bern city limits. 
According to the company's website, Hubrich Construction is a real estate development and construction company headquartered in Durham that specializes in full-service school and professional facility development. The website lists 25 projects the company has completed across North and South Carolina, including: the Ascend Leadership Academy in Sanford; the Uwharrie High School charter school in Asheboro; Alamance Community School in Haw River; Bradford Preparatory charter school in Charlotte; and Eno River Academy charter school in Hillsborough.
By Todd Wetherington, co-editor. Send an email with questions or comments.