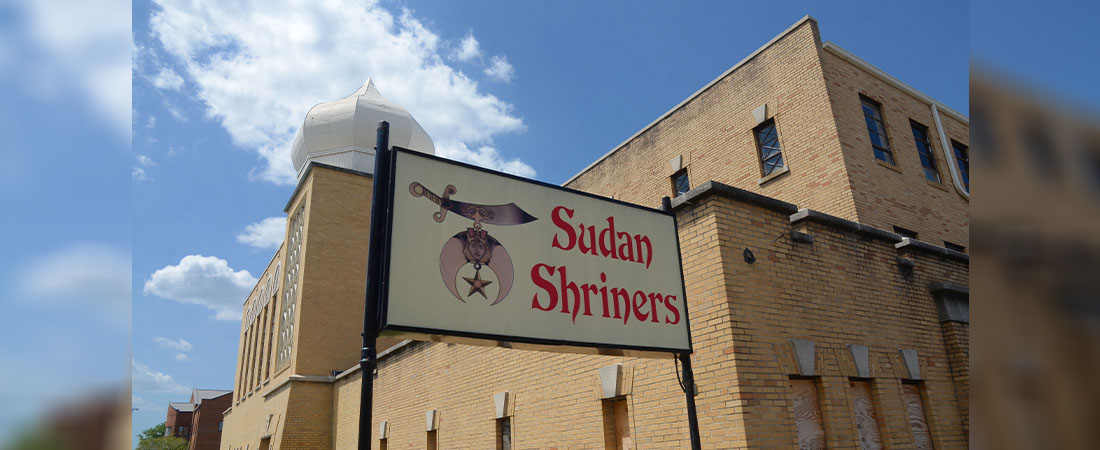 The first step in the redevelopment of the former Sudan Shriners property in New Bern that was recently purchased by the county received funding approval Monday.
The Craven County Board of Commissioners approved a request for a total of $373,750 that will go towards hazardous materials abatement services and the development of a master plan for the property.
The Board of Commissioners approved an agreement to purchase the waterfront property from the Shriners for $6 million in December 2022 and the sale was finalized last January. The land is located immediately adjacent to the County Administration Building and Court Facilities Complex.
The four pieces of land on the corner of Broad and East Front streets in New Bern include the iconic Sudan Shriners Temple. The 40,000 square-foot building, which was constructed in 1951, has been closed since it was flooded during Hurricane Florence in September 2018.
The board approved a contract for hazardous materials abatement of the property with EHG, LLC of Morrisville, which does business as Alloy Group, who came in with the low bid of $84,480. The board also approved additional costs related to the hazardous material abatement, including third party air monitoring, abatement design services, and project contingency, that brought the total approved funding to $151,980.  
The board also approved a contract for $221,250 with Oakley Collier Architects for services related to the master planning process and the preparation of demolition plans for the Shriners Temple building.
According to Assistant County Manager Gene Hodges, the funds will come from the county's Capital Reserve fund balance.
Hodges said the asbestos abatement process should begin within 30 days. He said the demolition work would require approval from the New Bern Historic Preservation Commission, a process that could take up to a year to complete. Hodges said the master plan for the property would be in development during that period. 
"Part of this agreement will be then authorizing our design team to start working on the demolition plans for the facility and get that permit in with the city and then the waiting period starts," Hodges said. 
According to County Manager Jack Veit, the county plans to use the former Shriners property to provide increased parking for the Craven County judicial system and government activities and to provide opportunities for the county's future growth in New Bern's downtown area. 
He said the property purchase could also impact proposed plans for building a new facility to house the county's administration and emergency operations. A 2019 facilities master plan and space needs assessment included a proposal for the relocation of those services to the Craven County Judicial Center on Clarks Road in New Bern at an estimated cost of $14 million.
By Todd Wetherington, co-editor. Send an email with questions or comments.