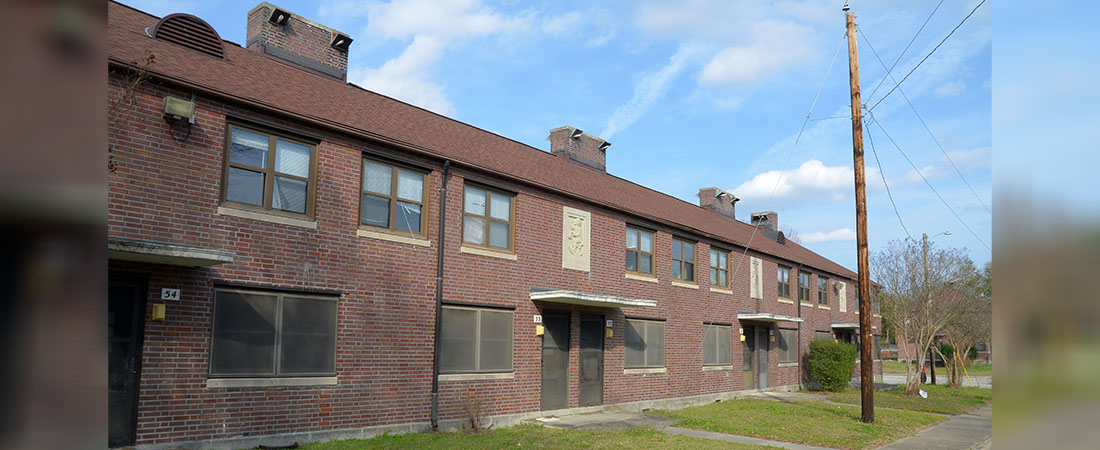 The New Bern Housing Authority has confirmed that Trent Court residents displaced by the future demolition of flood damaged buildings will be relocated at no expense.
Under U.S. Department of Housing and Urban Development (HUD) guidelines, Trent Court tenants will be guaranteed assistance in moving to a new location and will see no rent increases, according to Housing Authority Attorney James Norment.
"Where they move to, they might not like that much, but it has to be equivalent to where they are now…the easy answer is they may have to move but they're absolutely protected," Normant said.
Housing Authority Executive Director Tiffany Askew said part of the HUD requirements for the residents is to provide assistance if they need to be relocated during the demolition process. She said all expenses will be paid by the agency down to moving boxes and a moving company as well as any deposits for utilities.
Askew stressed that Trent Court residents displaced by the demolition will have first right to return back to any new properties that are built there.
"We'll have someone come in to help coordinate all that with them, let them know when they'll be moving, who's going to move them, where they're going to go to," Askew explained. "We take into consideration the children, where they go to school and different things like that."
After being stalled for nearly five years, progress on rebuilding the flood damaged Trent Court housing complex appears to finally be moving forward.
According to Askew, the Federal Emergency Management Agency (FEMA) has asked the housing authority to submit a plan to tear down the Trent Court buildings containing the 108 units that were damaged by flooding during Hurricane Florence in 2018. 
"It has taken some time because we had to have surveys done, we had to have people come out and walk the properties and look at the properties," Askew said. "There's a possibility of some underground tanks being onsite, so we had someone out Monday looking for those." 
Askew said she hopes to present the demolition plan to FEMA by early next week.
"Hopefully they'll be able to review that and give us some feedback in the next couple of weeks," she said. 
Askew also presented the board with a proposed Memorandum of Understanding with Laurel Street, a Charlotte-based firm that develops mixed-income communities for working families and seniors throughout the East Coast. She said Laurel Street had also been given the MOU on May 15. 
Normant said he had reviewed a Memorandum of Agreement previously drawn up by Laurel Street that had been provided to commissioners for consideration. Though Laurel Street representatives said the MOA, which is typically enforceable by law, was actually a MOU, which is non-binding, Normant said he disagreed with their assessment.
"That's not what they gave us. So I went back and revised it and essentially turned it into a MOU," he said. "That really is the way it should be, honestly, it's what we should have had from the very beginning."
According to Normant, the new MOU is a non-binding agreement that lays out the details of what the NBHA would like to see for the Trent Court redevelopment. If it is approved by both parties, the MOU would be followed by a legally binding development agreement.
"Essentially you're taking a very important step but it's not the final step," Normant told the board. 
During the board's previous meeting, Lee Cochran, senior vice president for development with Laurel Street, discussed development options for Trent Court.
Under the proposed plan, Trent Court's existing units would be torn down, with phase 1 focusing on the flood-damaged units and phase 2 on the remaining occupied units. All new apartments would then be built back on the property.
By Todd Wetherington, co-editor. Send an email with questions or comments.