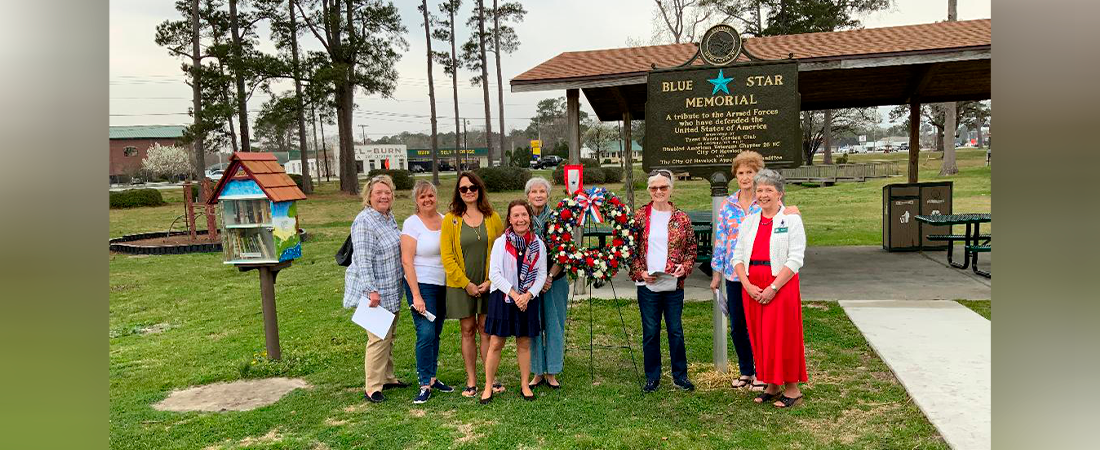 The Trent Woods Garden Club (TWGC) is committed to bringing garden and natural beauty, education, and civic development to the greater New Bern area. The TWGC is a member of the National Garden Clubs, Inc and The Garden Club of North Carolina, Inc.
Trent Woods Garden Club, in cooperation with Disabled American Veterans Chapter 26 NC, the City of Havelock, and the City of Havelock Appearance Committee held the dedication of a new Blue Star Marker in the City Park of Havelock NC on March 2, 2023. Paula Hartman, the State Chair of the National Garden Clubs, Inc. explained that the Blue Star Program honors all men and women that serve in the United States Armed Services. The Blue Star practice began in 1945. The Blue Star was adopted because it had become an icon during World War II and was seen on flags and banners in homes and businesses for sons and daughters away at war. All to see, lest we forget, those who help to keep us free.
Trent Woods Garden Club meets the second Thursday of the month, September through May. Guests are welcome. For more information, contact President Gail McLamb at 252-675-5264 or 1st VP Rhona Beadle at 862-266-7888.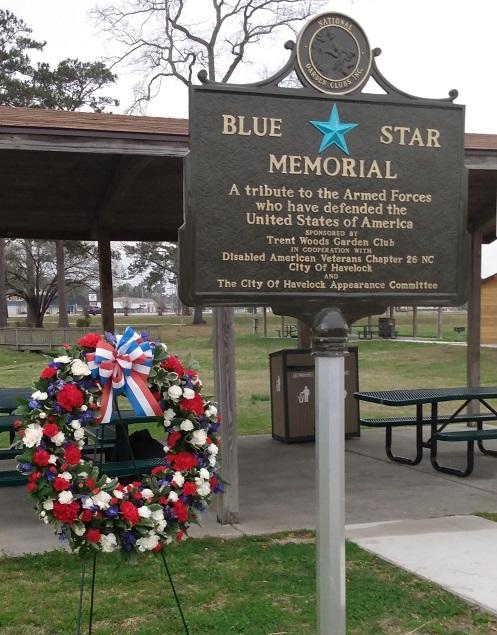 By Deborah Tallman