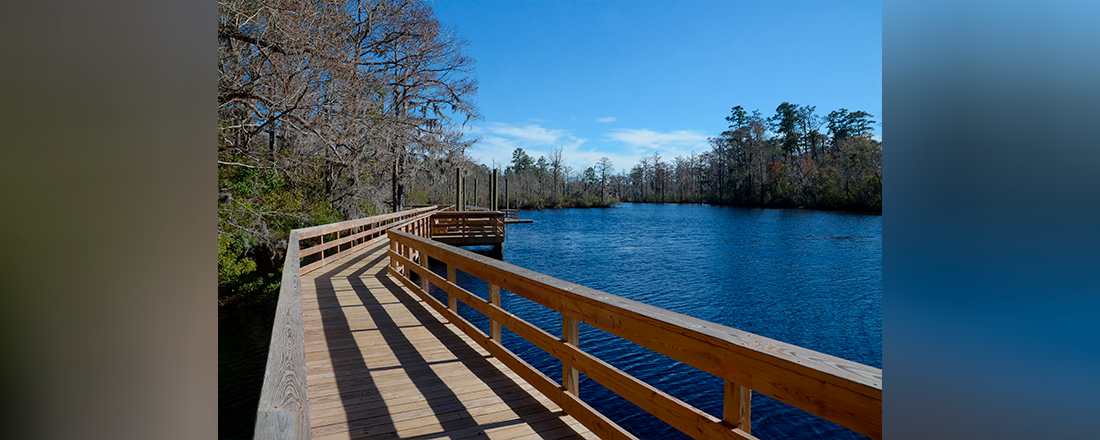 Around Town
Announcement: We're not fooling! Yummy home-baked goodies for you and help New Bern Breakfast Rotary Club raise funds for the community. We provide Volt career and college scholarships, grants to non-profits, new shoes for Craven County school children (more than 300 pairs a year), many international projects including polio prevention (that's down to only 2 countries), and service to RCS, Habitat, and highway cleanup. See you at the New Bern Farmers Market 8 a.m. – 2 p.m. at 421 S. Front St.! By Janet Lamb
Events and Activities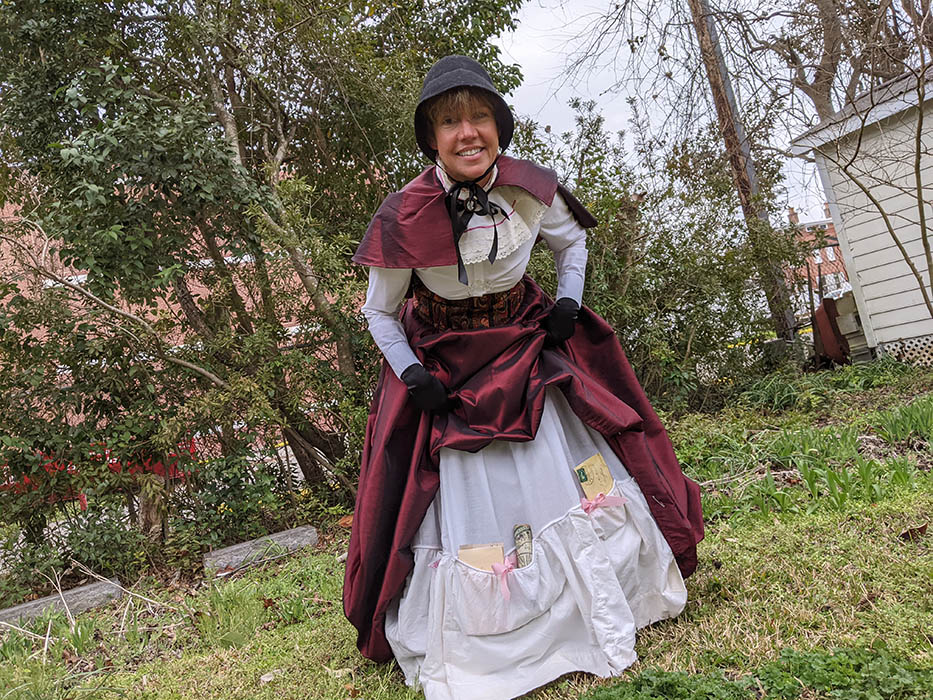 23 – 25: Hallowed Ground Lantern Tour, 6 – 9 p.m. at New Bern Battlefield Park. Presented by the New Bern Historical Society. Call 252-638-8558.
24-26: Shrek the Musical, Fri-Sat: 7:30 p.m., Sun: 3 p.m. at the Masonic Theatre, 514 Hancock St.
24-26: Honk! JR, Fri-Sat: 7:30 p.m., Sun: 2 p.m. at New Bern Civic Theatre, 412 Pollock St.
25: Household Hazardous Waste Collection Event, 8 a.m. – 1 p.m. at Craven Community College, 800 College Court. Presented by The Coastal Environmental Partnership.
25: Annunciation Catholic School's Angels & Saints Boots & Bowties Gala Fundraiser. 6:30 p.m. – 10:30 p.m.
25: At the Gallery: Jimi Hendrix concert performed by Adam Hill at the Bank of the Arts, 317 Middle St.
Entertainment and Music
Thursday
Nostalgic Knights at BrÜtopia, 1201 US-70
Bag-End at Harris Teeter, 3565 MLK Jr Blvd.
Justin Castellano at Cork Wine Bar & Bistro, 319 Bern St.
Friday
Mad Fiddler, Jason Addams at Brewery 99, 1014 Pollock St.
Ashton Ward at Freshwater Beer Co., Freshwater Beer Co., 904 Pollock St.
Andrea Reese and Buck Loy at The Brown Pelican, 1017B Broad St.
Saturday
Boomerang at Tonic Parlor, 218 Middle St.
Hot Buttered Grits at Harry's Blind Tiger, 243 Craven Street
Bad Decisions at Blackbeard's Triple Play Restaurant and Bar, 415 S. Front St.
Sunday
Joe Starr at Tonic Parlor, 218 Middle St.
Check out the New Bern Music Calendar for more events.
Arts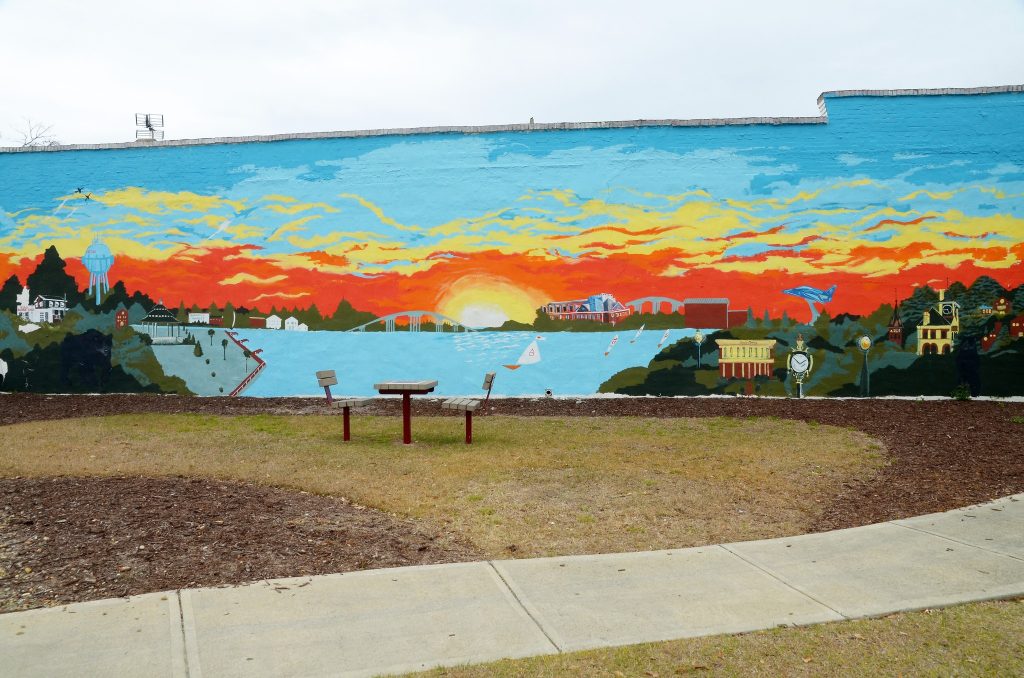 Visit Michaelé Rose Watson's Studio M, Fine Glass Artist and Clay Sculptor at 217 Middle St.
Accidental Artist, 219 Craven St.
Bear Hands Art Factory, 1820 Trent Blvd.
Carolina Creations Fine Art and Hand-Crafted Gallery, 317 Pollock St.
Craven Arts Council at the Bank of the Arts, 317 Middle St.
Community Artists Gallery and Studios, 309 Middle St.
Next Chapter Books & Art, 320 S. Front St.
Wine and Design, 1910 South Glenburnie Road
Outdoor Life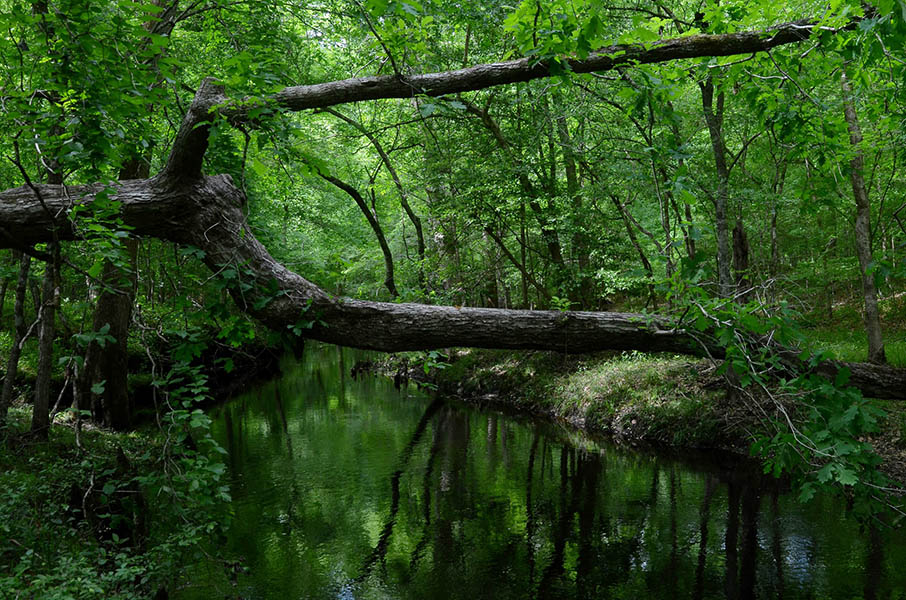 Enjoy a day at the park – playgrounds, picnic tables, grills, shelters, dog park, fishing piers, and other amenities. There's always fun to be had at the 20 + parks and recreation facilities maintained by Craven County Recreation and Parks and City of New Bern Parks and Recreation! They offer all kinds of activities from tennis, sand volleyball, bocce ball, kickball, baseball, softball, pickleball, to disc golf and other sports.
Prefer paddling? There are plenty of places to launch your boat or watercraft. Rent a kayak from BearFoot Kayak. Contact the Twin Rivers Paddle Club for a Paddle Trails Packet for mapped trails and launch sites.
Take a walk in the Croatan National Forest or bike, camp, hike, fish, horse riding, observe wildlife, picnic, water activities, etc. For more information, contact the Ranger's station located off Hwy 70 at 252-638-5628.
At the Movies
ENC Cinemas: Bear Town Cinema at 2806 Trent Rd. and The Bruin at 2500 Neuse Blvd. Call 633-2772.
John Wick: Chapter 4 (R)
Shazam! Fury of the Gods (PG13)
Champions (PG13)
Jesus Revolution (NYR)
Scream VI (R)
Creed III (PG13)
65 (PG13)
Tours
Go on a "Bear Town Bear" Hunt
Take a self-guided tour:
– African American Heritage Tour
– Churches and Cemeteries Tour
– Revolutionary War Walking Tour
Follow the African American Heritage Trail signs to learn about New Bern's history.
New Bern Academy Exhibits at New Bern Academy, 514 New St.
Take a self-guided or guided tour of New Bern's Battlefield Park. Call the New Bern Historical Society to arrange guided tours at 638-8558.
Boaters and Fishermen
Click here for Eastern NC tides, winds, water temperatures, etc.
Questions or comments? Send an email.
By Wendy Card, Editor