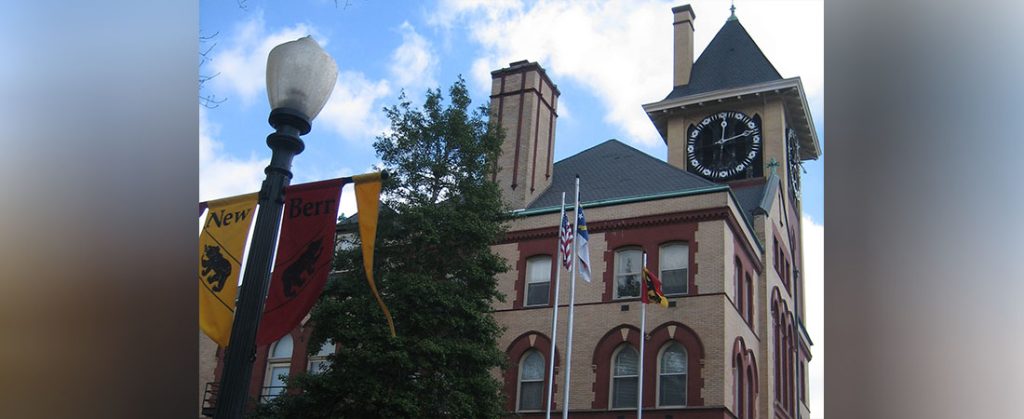 The City of New Bern experienced historic flooding from Sept. 12 – 15, 2018 during Hurricane Florence.
Since the ravages of Hurricane Florence, the city's goal has been to become a more resilient city by analyzing and implementing sustainable, nature-based solutions that will enable both its built and natural environments to better withstand future weather events associated with climate change as well as natural disasters. The City of New Bern is currently developing critical mitigation, resilience, sustainability, and accessibility measures into long-term recovery plans and efforts. The city's resiliency processes are shaped by its Resiliency and Hazard Mitigation Plan adopted in March of 2022.
Henderson Park and the adjacent Duffyfield Canal, a stormwater system that drains 880 acres of the City's land mass, were identified as two of the priority restoration sites where the City of New Bern could incorporate nature-based solutions to impact citywide resiliency. This particular project's focus is at Henderson Park.
In order to be considered for consulting work pursuant to this RFQ, firms must return three hard copies of proposals in a sealed envelope, as well as an electronic copy of all submission materials by 5 p.m. EST on April 3, 2023.
The City of New Bern Reserves the Right to Reject any Statement of Qualifications.
See the RFQ here.
Information provided by City Clerk Brenda Blanco.