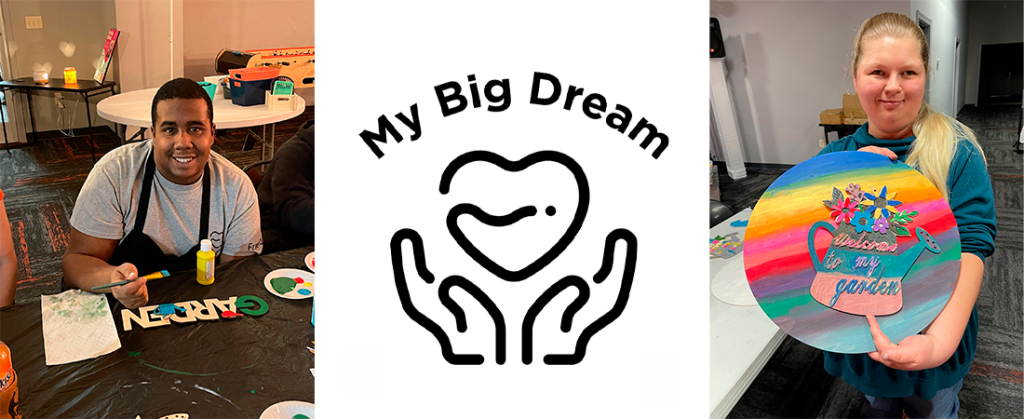 My Big Dream Presents the Easter & Spring Pop-Up Shop on March 18 from 11 a,m, – 2 p.m. at Two Rivers Church, 3321 Neuse Blvd, in New Bern. 
My Big Dream is showcasing and selling a range of products for Easter and Spring, including mugs, charcuterie boards, reusable gift bags, and door hangers. The organization works with individuals with Intellectual and Developmental Disabilities, such as Autism and Down Syndrome, and is raising awareness with special needs handcrafted items. My Big Dream is recognizing TBI Traumatic Brain Injury Awareness Month in March and beyond by designing a TBI logo and selling mugs featuring the designated logo. 
My Big Dream is a local 501c3 established in June 2021 in New Bern, NC. The organization's mission is to create beautiful hand-crafted products with hope, love, and inclusion. My Big Dream brings caring and understanding to Friends with developmental and intellectual disabilities. In other words, it's a place of purpose filled with love and hope; we all deserve that! The goal is to have a full-time day program operating with a workshop, gift shop, and cafe by 2024 and even further down the road, housing. 
My Big Dream has a shelf with products for sale at Nautical Star Coffee Co. on 218 Middle St. in New Bern.
More information about the organization will be available on mybigdream.us.
By Elizabeth Walker