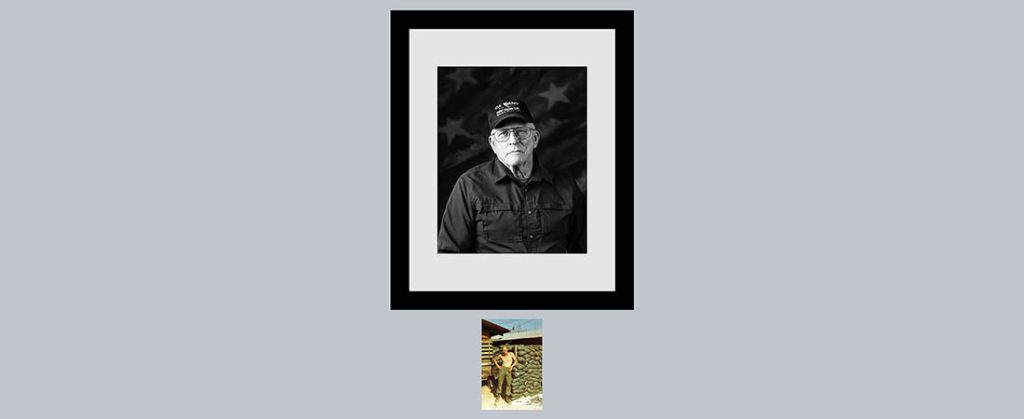 Craven Arts Council and Gallery is proud to host Vietnam Legacies, an exhibition featuring the work of Tom McCabe. This exhibition will be on display in the Director's Gallery at the Bank of the Arts located at 317 Middle St. for the month of March. Craven Arts Council will host a reception during the downtown New Bern ArtWalk March 10, from 5 – 8 p.m.
Vietnam Legacies will feature portraits taken by McCabe of Vietnam veterans, including himself, next to images of the same veterans from when they were in Vietnam. Born in Chicago, Illinois in 1946, McCabe is a retired US Marine who has traveled extensively. He is an award winning photographer and is currently the owner of Coastal Light Photographic Arts. He is also the former co-owner and operator of First Flight Photography of Havelock, NC. McCabe lives in New Bern, NC and has been a member of Professional Photographers of North Carolina (PPofNC) and Professional Photographers of America (PPA) since 2005. McCabe received his Certification as a professional photographer from PPA in September 2013 and his Master of Photography Degree in February 2015. In 2012 he received the Kodak Gallery Award and was awarded the 1st Place in Women's portraiture at the 2012 PPofNC Convention in Raleigh. McCabe is the past president of the Professional Imaging Group of Eastern North Carolina and is
a current member of the Coastal Photo Club in New Bern and sits on the Board of Directors for PPofNC.
For more information contact Mairin Gwyn, Development Director at 252-638-2577.