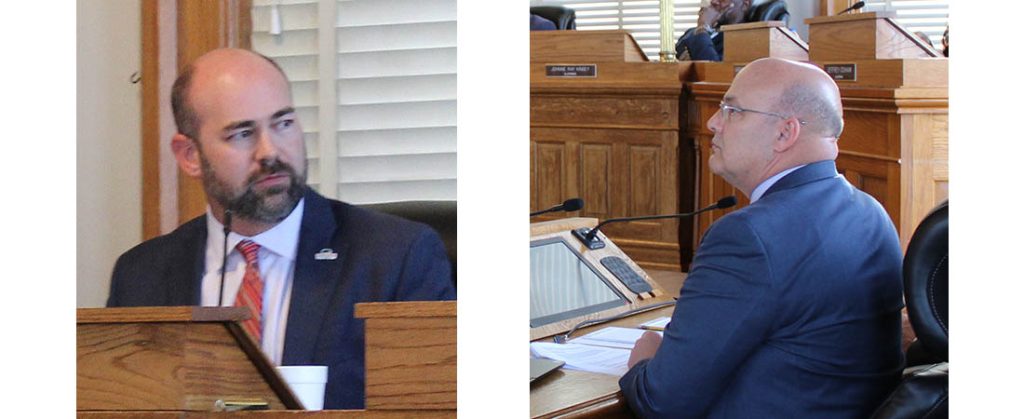 Correction: It was originally stated that Sabrina Bengel owned The Birthplace of Pepsi store, but after further research, she is a managing partner for the Birthplace of Pepsi.
Citizens voiced concerns over lack of transparency and process during last night's special meeting of the New Bern Board of Aldermen (BOA) regarding the sale of 304 and 308 South Front Street aka "Talbots Lots."
New Bern Now has since learned that during the Jan. 24 BOA meeting Mayor Jeffrey Odham and City Manager Foster Hughes were appointed to the Board of Bradham's Legacy as they came out of a closed session. The time between the board entering a closed session and adjourning is not broadcast. *
Bradham's Legacy is a 501 (c)(3) nonprofit that was registered by Lynne Harakal on March 20, 2020. The NC Secretary of State's website lists the address as 316 S. Front St. in downtown New Bern, NC.
Harakal is the Executive Director of Swiss Bear, LLC, a 501 (c)(3) nonprofit which is located at that same address along with the New Bern Area Chamber of Commerce and the Craven County Tourism Development Authority/Visit New Bern.
It's unclear if there is a correlation between Bradham's Legacy and the development of the future Pepsi Museum. It was confirmed that a PepsiCo representative recently met with city officials.
Former Alderman Sabrina Bengel lobbied the North Carolina Railroad Company to sell the property on the corner of Hancock and South Front Street to the city. The land was purchased with Municipal Service District (MSD) funds by the city for the purpose of the Pepsi Museum for $227,000 on Nov. 8, 2021. Bengel is a managing partner for the Birthplace of Pepsi and shareholder.
The New Bern Board of Alderman, Sabrina Bengel, Lynne Harakal, Melissa Riggle, and Kevin Roberts were asked for comment, and NBN received the following:
Alderman Barbara Best, "In reading your article, referencing the time after a closed session, I assumed the Citizens were aware of how the BOA monthly Public meetings were conducted. I will address with the Mayor to make sure the process is explained to our citizens.  Thank You for the service you provide to our citizens."
* Not required by law
By Wendy Card, Editor