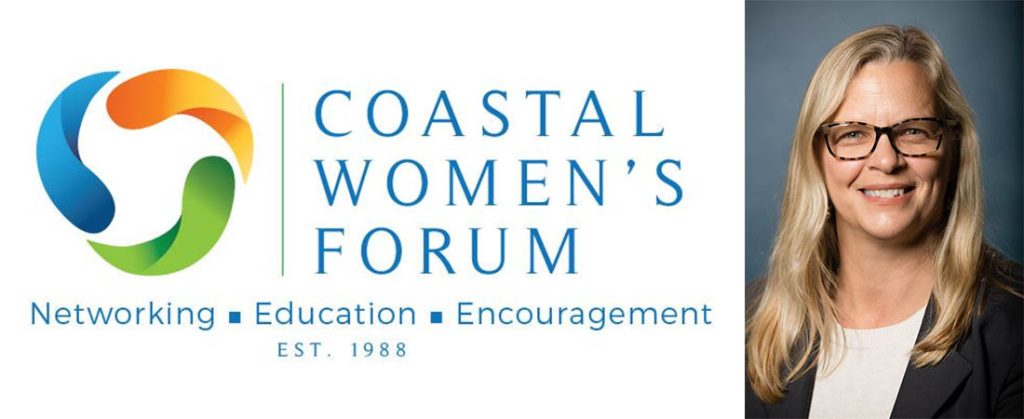 Join the Coastal Women's Forum for dinner and a presentation on Making Marketing Work in 2023 by Deborah Kania on Feb. 7 from 5:30 p.m. to 7 p.m. at The Chelsea, 325 Middle St. in New Bern.
In today's challenging economic climate there are endless demands competing for time, attention and resources. Now more than ever, knowing how to market your business or skills effectively is crucial for success.
At our February evening meeting, Coastal Women's Forum welcomes Deborah Kania, who will guide us in the best use of our time and effort to rise above the "noise" and create a long-term marketing system for business success. She will also provide insight into the first key steps to getting started.
Deborah is an experienced executive, entrepreneur, educator, mentor and author. She is a business instructor at Craven Community College and has also served as the director of the College's award-winning Small Business Center and director of marketing communications, where she received recognition as 2016 staff person of the year.
Prior to moving to New Bern in 2012, Deborah started and ran a successful small business marketing agency in Florida. She is also the co-founder of Autismazing.org—a nonprofit assisting young autistic adults pursue their career, college or entrepreneurial goals.
Deborah received a Bachelor of Fine Arts degree from the University of Massachusetts-Dartmouth, and an MBA from Virginia Tech.
Please join Coastal Women's Forum on Tuesday, February 7 at 5:30 p.m. at The Chelsea Restaurant to share in Deborah's wisdom for marketing success.
Registration is required. Registration deadline is 5:00 p.m. on the Sunday before the evening meeting.
Click here to register.
By Coastal Women's Forum