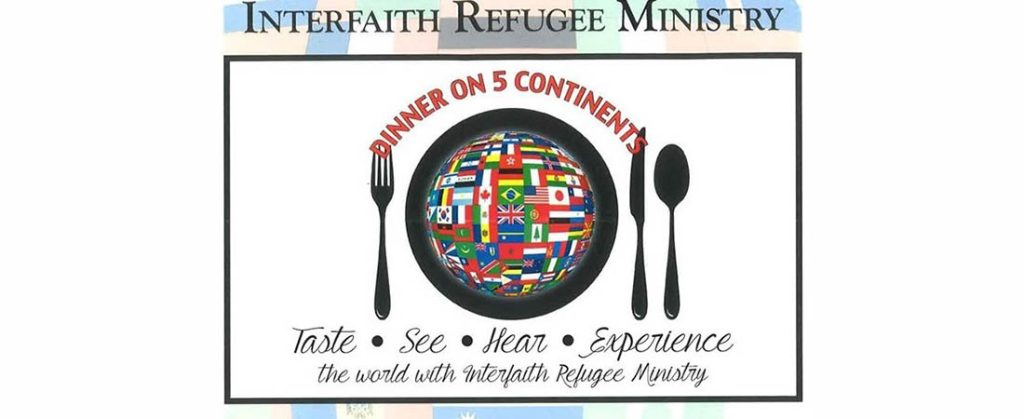 You are cordially invited to join Interfaith Refugee Ministry for an evening of community, music, and an exquisitely prepared small-plate menu featuring cuisines from Africa, Asia, Europe, North America, and South America. Taste, see, hear, and experience the world with IRM on March 4 from 6 – 9 p.m. at the Harrison Center located at 311 Middle St. in New Bern.

Reservations are $60 per person and available online at Interfaith Refugee Ministry's website.
Interfaith Refugee Ministry is a dedicated to helping refugees rebuild their lives in eastern North Carolina. Our task is to assist refugees with the necessities when they first arrive in New Bern and surrounding areas. This includes, but is not limited to, assistance with housing, food, clothing, employment, learning English, and cultural orientation.  The goal is to help refugees become self-reliant, emotionally secure, and culturally adjusted in their new home.  Each year, Interfaith Refugee Ministry resettles new refugee families from around the world. Our staff, working with volunteers, civic groups, and faith communities, ensures each refugee will receive basic initial support as they begin a new life in a strange land. We try to provide a bridge for these persecuted people who are coming out of the darkness of a shattered life into the bright hope of a better future.
If you are interested in donating an item to the Silent Auction, please contact IRM's office at 252-633-9009.