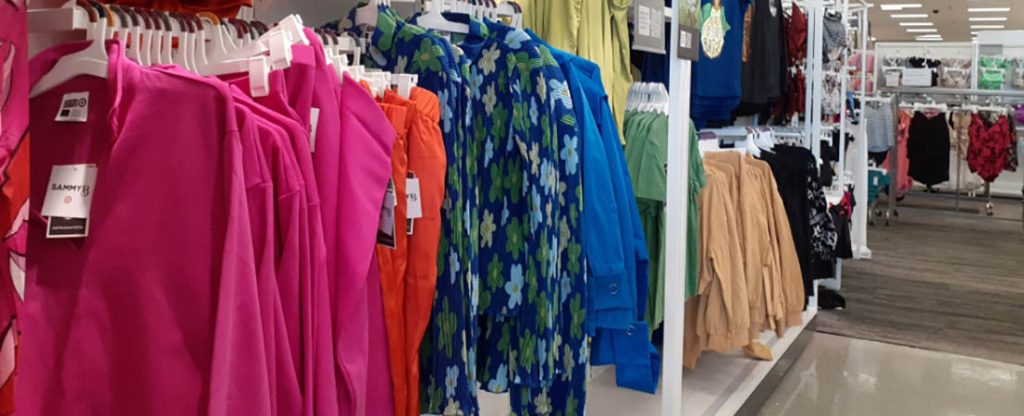 With the support of a grant from the Target Corporate Responsibility Foundation, Tried By Fire, Inc. is pleased to host a Special MLK Day Service Project for women. On Jan. 16, a clothing drive will accept donations of women's clothing and accessories for Marla's Closet, from 9 a.m. to 3 p.m. at the Craven Terrace Community Room, 601 Roundtree Street, New Bern.
Marla's Closet is a new initiative of Tried By Fire, Inc., to solicit donations of professional and casual clothing for women appropriate for the workplace, school, job training, or leisure activities, as well as appropriate accessories. Marla Jaye Mitchell, a high school teacher of music in Craven County schools for over thirty year and an adjunct professor in the Music & Fine Arts Department at Craven Community College, was a dedicated educator and supporter of women of all ages and backgrounds. She was also a colleague at the College of Bonita Simmons, Executive Director of Tried By Fire, Inc. With the support of Marla's daughter, Macey, creating Marla's Closet seemed to be a perfect way to recognize this special woman and continue her legacy of service to women as well as extend the mission of Tried By Fire, Inc.
"We are delighted that Target has chosen to support this special clothing drive for women as our MLK Service Day project to support women who are trying to become more self-reliant through employment or additional educational programs," said Ms. Simmons. "While one's appearance does not guarantee success, we know that it has a great deal to do with one's level of self-confidence, and that is what leads to success." Cyndee Thompson, a member of the Tried By Fire, Inc. Advisory Council and HR Specialist at the Target Store in New Bern, was instrumental in the award of this grant.
Tried By Fire, Inc. is completing construction of My Sister's House at 524 Roundtree Street and looks forward to a Dedication and Open House in late January or early February. When the initial six guests are welcomed in early spring, this facility will be the first transitional home specifically for post-incarcerated and justice-involved women in eastern North Carolina. Whether they are guests at My Sister's House, or other women in our community who are dealing with difficulties or economic hardships in their lives, employment and educational opportunities are critical to becoming more stable and self-sufficient in their personal lives. Access to appropriate clothing should not be a barrier to taking full advantage of such opportunities. Members of the Tried By Fire, Inc. Board of Directors and Advisory Council will accept donations on Jan. 16 and manage Marla's Closet during designated hours during the remainder of January.
For further information contact Bonita Simmons or call 252-637-2339.
By Deedra Durocher