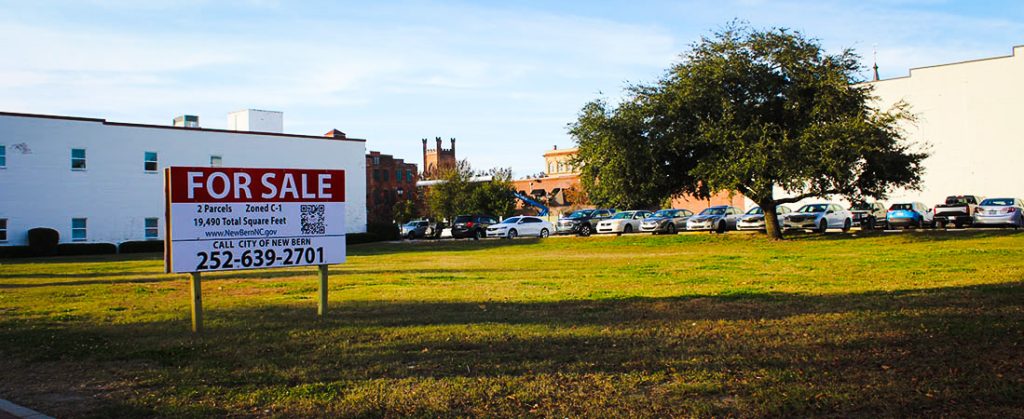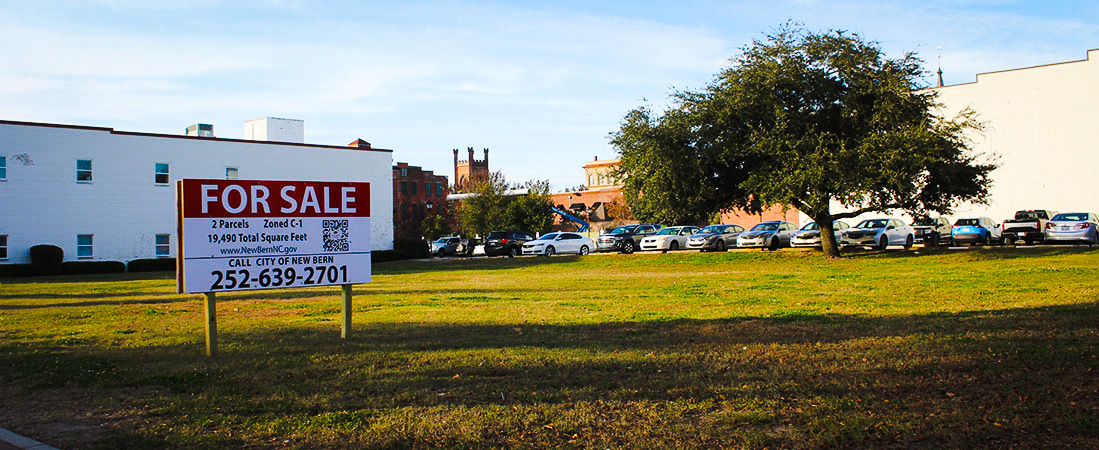 Due to citizens voicing their concern, at the January 24, 2023 Board of Aldermen meeting the board voted 5 to 2 to postpone the vote for the final sale of 304 and 308 South Front Street (the Talbots Lot) until the regularly scheduled Board of Aldermen meeting on February 14, and also to allow for public comment on the issue.
However, on January 26, 2023 the Mayor called a Special Meeting for Wednesday, February 1, 2023 at 6 p.m. to:
Entertain public comment for the sale 304 and 308 South Front Street;
Consider adopting a resolution to sell 304 and 308 South Front Street; and
Adjourn.
Due to construction, this meeting will not be held at City Hall, but instead, will be held at the New Bern Area Chamber of Commerce located at 316 South Front Street.  This location is substantially smaller than City Hall and may not allow for a live broadcast of the meeting.
This change of venue and date has drastically limited the time the public has to investigate the issues and details surrounding the sale of this prime piece of public property.
Many citizens are concerned about the lack of transparency in the process, lack of oversight for the proceeds from the sale, lack of information on the development plans and lack of evaluation and public input on if this is the best use of this lot for the citizens of New Bern. As this property was purchased with MSD tax funds, it was paid for by the New Bern citizens that own property downtown.
Therefore, it is imperative that New Bern Citizens with questions and concerns about the sale of the Talbots Lot attend the Special Meeting on February 1, 2023 at the Chamber of Commerce and sign-in to voice their concerns.
Thank you,
Concerned Citizens