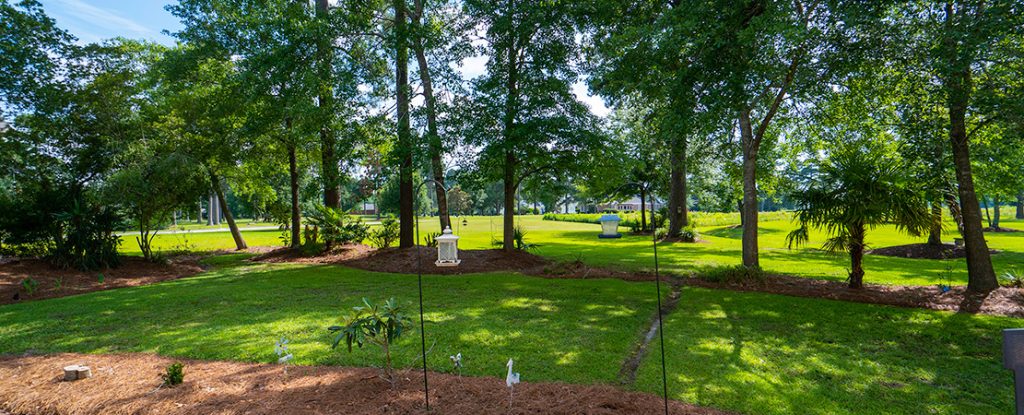 As I write this, today is one of those sunny, 65-degree January days in New Bern. Instead of selling real estate today, I'd rather be fishing for the speckled trout in the rivers and creeks around here this time of year or playing on one of the beautiful golf courses locally. As I daydream looking out my office window, I think the golf course would be warmer!
Locally, we have six golf courses with a New Bern address and all of them are surrounded by wonderful communities. Each of the communities are unique from the other and are full of great neighbors. The price points, age, and style of the house, as well as the amenities that are offered, vary by neighborhood. All the golf courses are 10-15 minutes from historic downtown New Bern, and all have boat ramps and marinas close by if you like to be on the water like I do. A few of the golf course communities offer waterfront property as well as homes on and off the golf course.
In looking at housing available in the golf course communities, we have homes ranging as low as the mid-$100,000s and up to a couple million dollars if you ended up on the water in the larger riverfront properties. We have townhomes and smaller homes that would require no yard work up to large houses with beautiful landscaping and spacious yards with everything in between. We have new construction being built in golf course communities as well as homes that have been in these communities for 40+ years.
When people consider moving to New Bern, they are looking for a lifestyle as much as they are a house. New Bern has a lot more to offer than just golf and water, though both are beautiful assets to our area. We also have active arts communities, volunteer organizations, a National Forest, and ways to stay as busy as you want or to be as lazy as you can stand. Most people are not from New Bern and likely you will make friends with people from close to your 'home.' However, as the melting pot we are, southern hospitality and charm are still alive around here! This makes my job in selling houses easier as the people and the community sell themselves. These 65 degrees days in January don't hurt either in attracting new residents as they are staring at a bunch of snow while reading this article! Stay warm as I'm heading to the golf course!
By Rowland Bowen, Rowland and The Home Sales Team