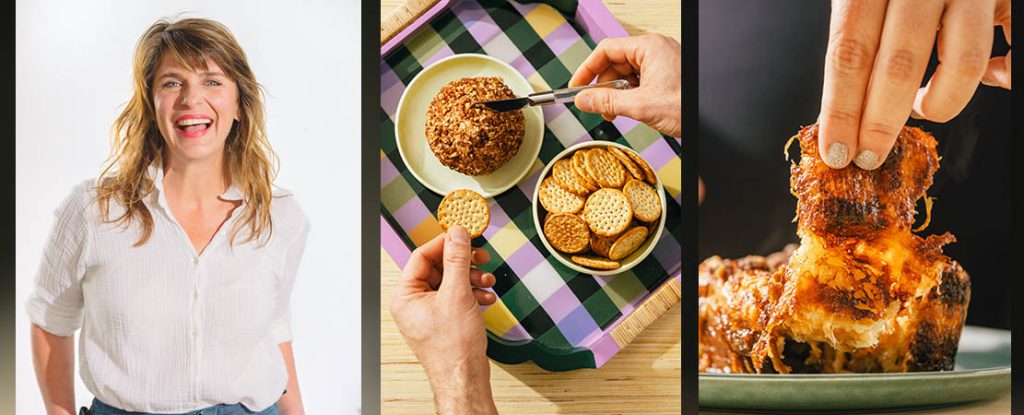 The standalone smart refrigerators are stocked with holiday appetizers, entrees, sides, desserts and even gifts
Chef Vivian Howard, star and co-creator of the PBS shows, "A Chef's Life" and "Somewhere South," has added a Viv's Fridge, a smart refrigerator offering prepared meals, in Raleigh and New Bern.
The new locations include outside Wine Authorities' Raleigh location at 211 E. Franklin St. in the Person Street corridor and Galley Stores and Marina at 300 E. Front St. in New Bern. Vivian will be at Wine Authorities in Raleigh from 4 – 6 p.m. Wednesday, Dec. 21 offering samples of the Viv's Fridge offerings.
"We found that the relationship between a wine shop and Viv's Fridge is symbiotic. We wanted to expand to new locations. In the Triangle, Wine Authorities is a wine shop that I go to when I'm in town. In New Bern, Galley Stores also sells wine and focuses on North Carolina products. They both seemed like a great fit," Howard said. "The holiday menu is not only designed to help with Christmas breakfast or Christmas Eve dinner. It's also designed to offer great gifts. There's nothing better than a last-minute consumable gift."
Those fridges join existing locations in Kinston, N.C. outside Chef &The Farmer (120 W. Gordon St.); in Emerald Isle, N.C. outside Emerald Isle Wine Market (9102 Coast Guard Road); and in Goldsboro, N.C. outside Farmer's Ace Hardware (107 F Mollie Dr. S).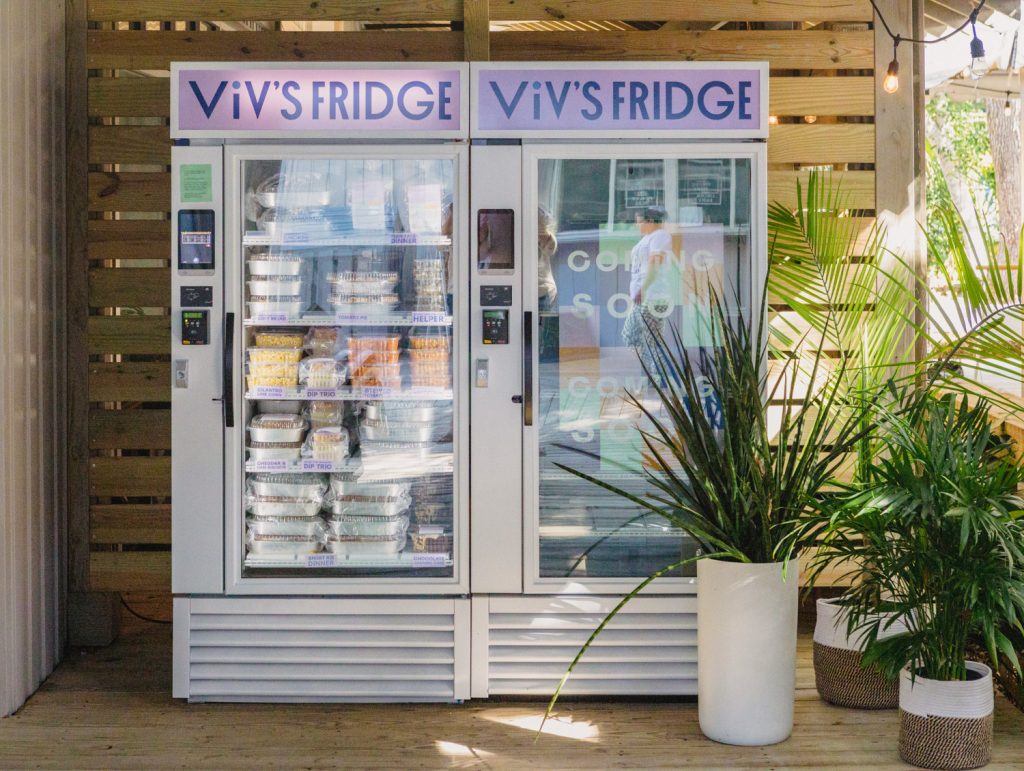 Fans of Howard, who has restaurants in both North and South Carolina, will be able to purchase restaurant-quality appetizers, entrees, sides and desserts in ready-to-eat or heat-and-eat format for their Christmas and New Year's celebrations.
Among the offerings: Party Magnet Cheeseball; Pinch Me, Frenchie party loaf; Sausage Biscuits and Rosemary Gravy; Does Not Disappoint Breakfast Casserole; Blueberry BBQ Sauce Glazed Meatloaf and Mashed Potatoes; Chicken and Rosemary Root Pot Pie; Tomato Soup with mini Beer and Cheese Breadsticks; Sweet Potato and Turkey Shepherd's Pie; Sweet Potato and Winter Green Chowder with Country Sausage Cornbread; The Best Carrot Cake; and Chocolate Candy Cake Cake. If you want a hostess gift, the fridges are stocked with a gift set of V's Nuts, Red Weapons and Little Green Dress condiments from Vivian's latest cookbook, "This Will Make It Taste Good." Prices range from $20-$65.
To learn more about Viv's Fridge, go to vivsfridge.com.
By Andrea Weigl, Sandbox Collective