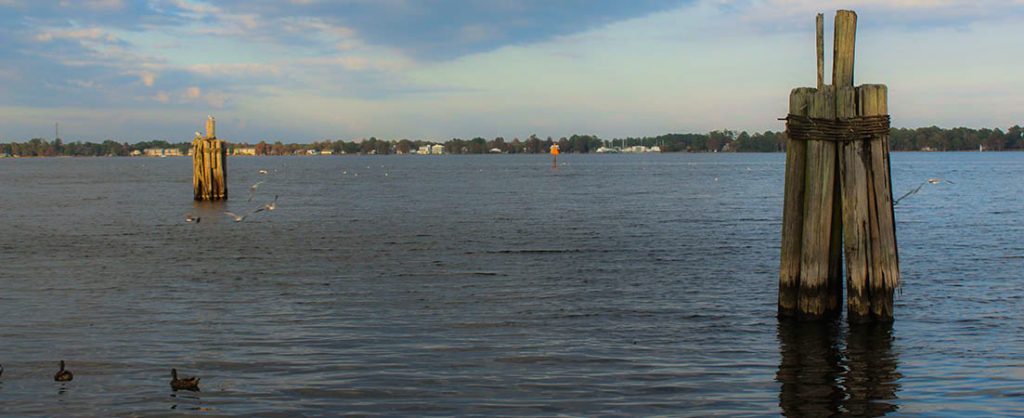 Around Town
The Producers: A Mel Brooks Musical opens on Nov. 4 at the New Bern Civic Theatre, 414 Pollock Street. Call 252-633-0567 for ticket information.
VVA Chapter 886 is honoring all veterans in the 2022 Field of Flags at Union Point Park from Nov. 4 through Nov. 12.
New Bern Artists Studio Tour and Pottery Sale featuring over 50 local artists takes place on Saturday, Nov. 5, from 9 a.m. – 5 p.m. The 2022 Studio Tour booklet is available for pickup at the Bank of the Arts, The Community Artists Studio Gallery, and the Tryon Palace History Center in downtown New Bern and at River Brew Wine & Creamery in River Bend.
Things to Do
5th: 4th Annual Christmas Bazaar, 8 a.m. – 3 p.m. at St. Paul Catholic Church's Family Life Center.
5th:  Celebrate Native American Heritage Month — Native American Indian Minute Committee of the NSDAR display table at the New Bern Farmer's Market, 8 a.m. – 2 p.m. at 421 S. Front Street.
5th: Colonial Capital Car Show starts at 9 a.m., Belk parking lot of New Bern Mall. Call 252-631-3439.
5th: Walk with a Doc, "Keep Diabetes in Check with Exercise" with Chris Memering at 9 a.m. at Creekside Park. Presented by CarolinaEast Health System.
5th: New Bern Historical Society's Upscale ABC Yard Sale, 10 a.m. – 3 p.m., 300 Battlefield Trail. Call 252-638-8558.
5th: Bingo! Night, 6:00 p.m. – 10:00 p.m., Craven County Jaycee's Fairgrounds, 3700 US Highway 70 E.
5th: 9th Annual Craig Brake Memorial Colors 4 Cancer, 9:00 a.m., 2790 Landscape Way.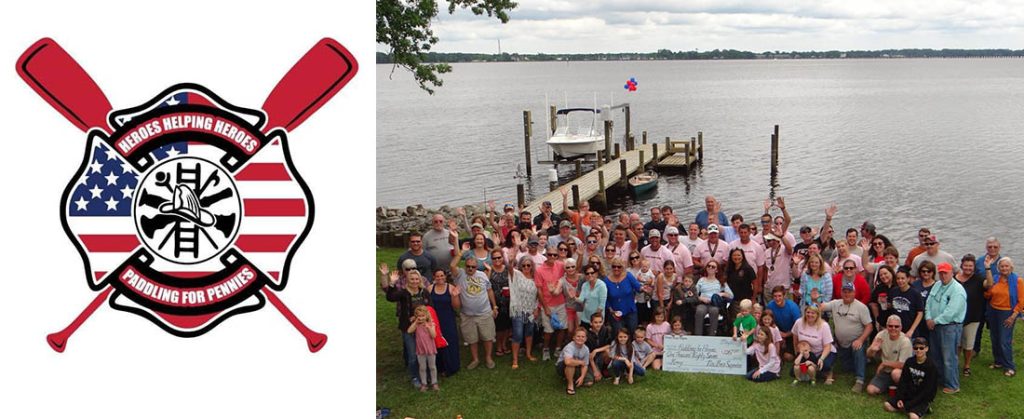 6th: Paddling for Pennies, 11:00 a.m. – 4:00 p.m., The Round House, 405 Harbor Drive.
6th: Live Maine Lobster Sale, 10:00 a.m. – 2:00 p.m., Tractor Supply Co., 3821 Dr. ML King, Jr. Blvd.
6th: CCHS at Vendor Days, 12:00 p.m. – 5:00 p.m., 421 South Front Street.
Visit the New Bern/Craven County Library for free WiFi, computer classes, bingo, book contests, special exhibits, reading programs, DVD/movie rentals, story hours, and more!
Entertainment and Music
Thursday
Thursday Night Party at The Gardens at Isaac Taylor, 5 p.m., 228 Craven Street.
Friday
Mickey Spain at BrÜtopia, 6 p.m., 1201 US Highway 70 E.

Saturday
Simply Siren Fire Vixen & DJ K-DASH at Tap That Craft Beer and Wine Bar, 7:30 PM, 901 Pollock Street
Live Music with Motherload at The Garage, 7:30 p.m., 1209 US Highway 70 Eeast
Sunday
Dan Philips at Bootleggers and Barrels, 4 p.m., 417 S. Front Street
Check out the New Bern Music Calendar for more — it's a great resource to help you follow and support local bands. Thank you, Joanne Freidman, for creating and maintaining this one-stop shop for us to see who's playing, where.
Arts
Michaelé Rose Watson's Studio M at 217 Middle Street
Check out the exhibitions in the Main Gallery and Director's Gallery at Bank of the Arts. Call 252-638-2577.
Works from over 30 talented and award-winning artists are at Community Artist Gallery, 309 Middle St.
The Great Fire of New Bern: Images on its 100th Anniversary is at NC History Center, 529 S. Front St., on display through Jan. 29, 2023
Africa to Carolina Exhibit is at the North Carolina History Center, 529 S. Front St., and on display through Jan. 31, 2023.
Outdoor Life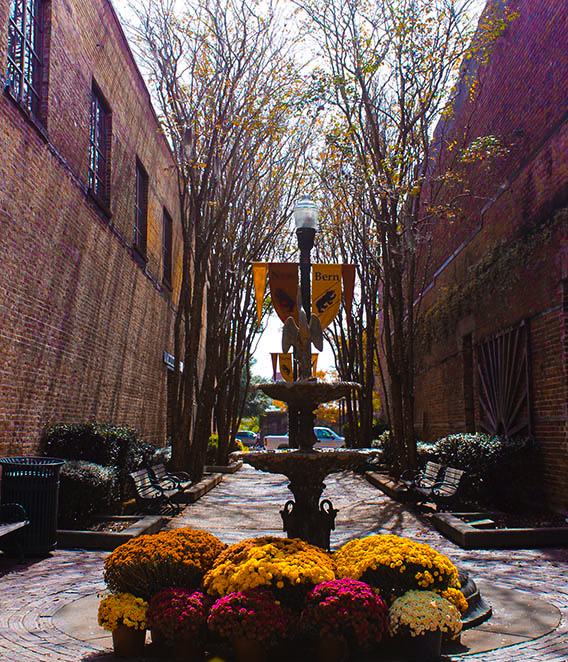 Enjoy a day at the park – playgrounds, picnic tables, grills, shelters, dog park, fishing piers, and other amenities. There's always fun to be had at the 20 + parks and recreation facilities maintained by Craven County Recreation and Parks and New Bern Parks and Recreation! They offer all kinds of activities from tennis, sand volleyball, bocce ball, kickball, baseball, softball, pickleball, to disc golf and other sports.
Watch the East Carolina Amateur Baseball League on Oct. 9 at Kafer Park. Games start at 1 p.m.
Prefer paddling? There are plenty of places to launch your boat or watercraft. Rent a canoe at Merchant's Grocery in Brices Creek or watercraft from Stand Up Outfitters on Country Club Rd. Contact the Twin Rivers Paddle Club for a Paddle Trails Packet for mapped trails and launch sites.
Take a walk in the Croatan National Forest or bike, camp, hike, fish, horse riding, observe wildlife, picnic, water activities, etc. For more information, contact the Ranger's station located off Hwy 70 at 252-638-5628.
At the Movies
ENC Cinemas: Bear Town Cinema at 2806 Trent Rd. and The Bruin at 2500 Neuse Blvd. Call 633-2772. One Piece Film Red (PG13), Prey for the Devil (PG13), Black Adam (PG13), Ticket to Paradise (PG13), Halloween Ends (R), Till (PG13), and Smile (R). Coming Soon: Black Panther: Wakanda Forever (PG13) on November 11 and Strange World on November 23.
Tours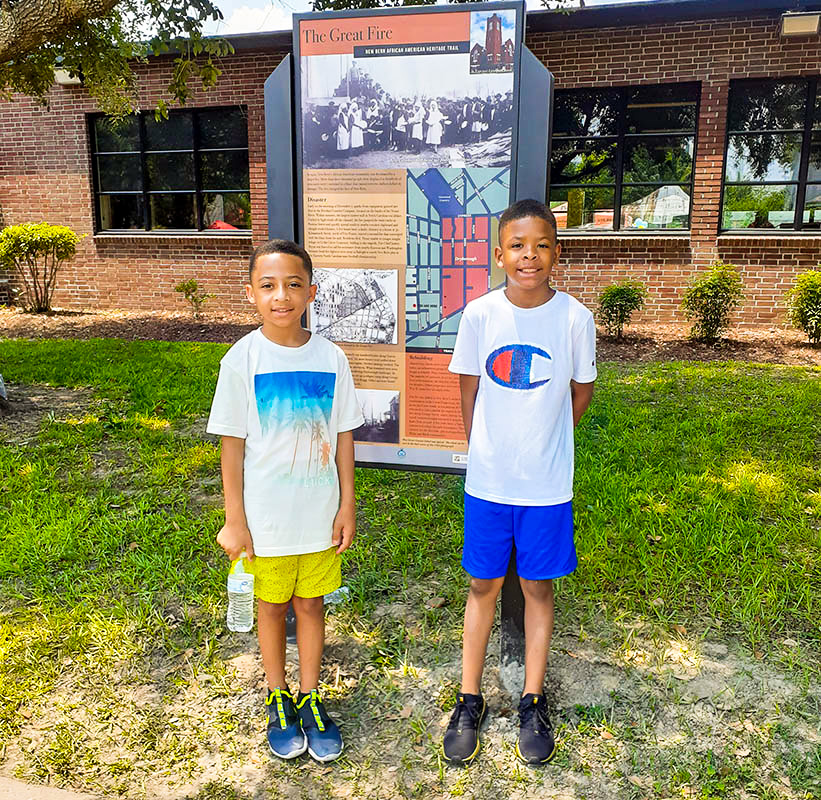 Take a self-guided tour:
– African American Heritage Tour
– Churches and Cemeteries Tour
– Revolutionary War Walking Tour
Follow the African American Heritage Trail signs to learn about New Bern's history.
New Bern Academy Exhibits at New Bern Academy, 514 New Street, Oct. 14 – Oct. 16, 12:30 p.m. – 4:30 p.m.
Go on a "Bear Town Bear" Hunt
Ghosts of New Bern. Call 252-635-1410.
Take a self-guided or guided tour of New Bern's Battlefield Park. Call the New Bern Historical Society to arrange guided tours at 638-8558.
Boaters and Fishermen
Click here for Eastern NC tides, winds, water temperatures, etc.
Let us know if you'd like to see something added to this weekly article or if you have any events or announcements by emailing us.
By Elaine Rouse, Content Manager and Wendy Card, Editor