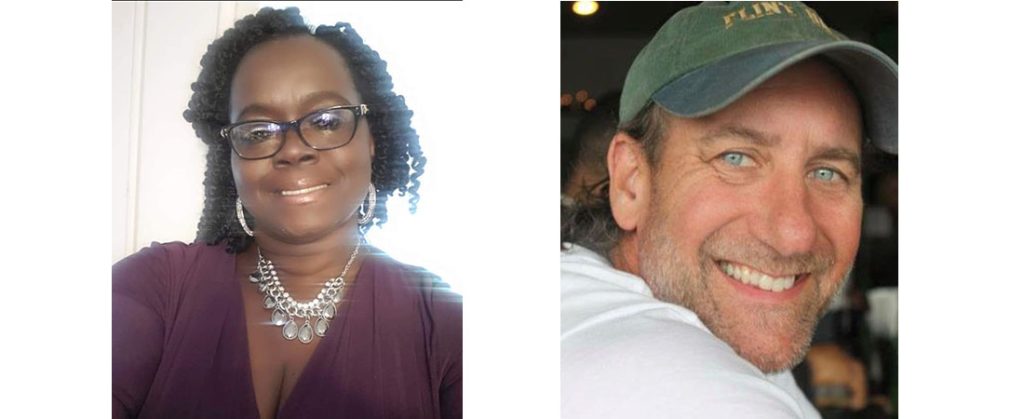 New Bern Now is getting close to launching the inaugural edition of the Navigator Local Newspaper (Print and Digital). Copies should hit the streets the last week of November or beginning of December.
Our team has grown! Meet Reporter Tina L. Adkins and Art Director Dave Miller:
Tina Adkins has worked in the newspaper industry for more than 14 years, beginning as an editorial assistant and later as a reporter. Her bio reads, "She is a graduate of Mt. Olive University where she received her Associates Degree in General Studies, BA in Business Administration and Organizational Development with a minor in Human Resources and a Master's Degree in Business Administration. She is a Therapeutic Foster Parent and a Notary Public for the State of North Carolina. She is also a member of the Order of the Eastern Star, Queen Vashti Chapter 40. She has three adult children and four grandchildren. She is thrilled to be on board at New Bern Now and The Navigator because it will give her the opportunity to continue reporting on the community that she loves."
Dave Miller is a recent transplant to Craven County. According to his bio, "He's spent the last 20+ years in Loudoun County, VA., a rural area about an hour west of our nation's capital. He was born and raised in York, PA, and after graduating from Penn State's esteemed graphic design program, he moved to the DC area where he worked as a designer and art director for a few firms before branching out on his own. With clients as diverse as The Republican National Committee, non-profit environmental watchdog groups, the health and fitness industry, and many others, Dave's work has appeared, been recognized, and awarded in a variety of industry books and magazines. In addition to graphic design he has also been in the antique business for many years. He used to spend much of his free time on the Chesapeake Bay, so he feels right at home here on our crystal coast and tributaries." Check out his website here.
We digest information in different ways. For example, audio, video, online or print. We are adding the newspaper to our multimedia services for people who prefer to consumer print news.
NewBernNow.com will remain our "home base". We will continue to publish articles and announcements and update the calendar of events daily, share them on our social media sites and in the New Bern Bulletin — our daily news email that's distributed Monday through Friday afternoons. Information will also be discussed during our weekly talk show on Thursdays from 1 – 2 p.m. (video/podcast/local radio).
NBN has been fortunate that a couple of citizens have volunteered their time to research information and take photos. We are grateful to those of you who have contributed monetarily. We're thankful for our advertisers and everyone who has contributed articles and announcements.
This venture is shaping up to be a true local newspaper "created by the people, for the people" of our community. One person cannot do it all.
Send us your announcements or let us know if you want to advertise by sending us an email. Give us a call if you have any questions at 252-259-6853.
By Wendy Card, Editor