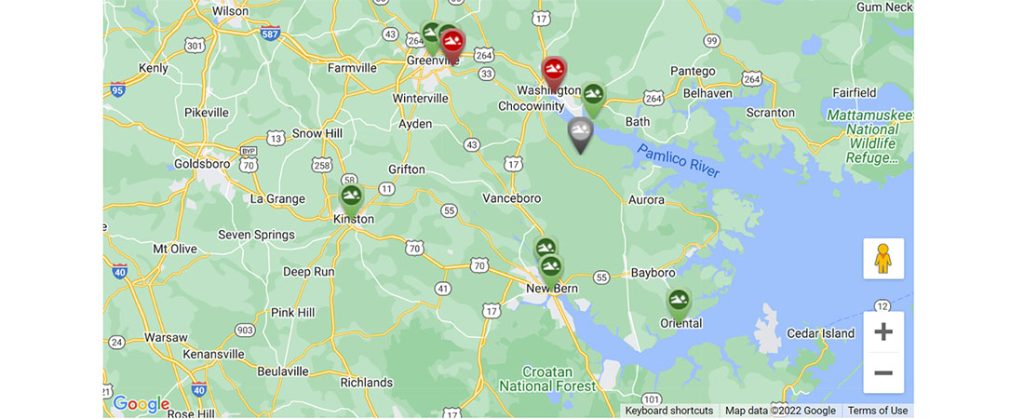 Sound Rivers' Neuse and Pamlico-Tar Riverkeepers work with interns and volunteers to monitor water quality sites in the Neuse and Tar-Pamlico watersheds. During peak swim season, our sites are sampled weekly from late May through the end of August. Sites are monitored for E. coli bacteria in freshwater and enterococci bacteria in brackish or salt water. This year, Swim Guide will continue year-round! From October through April, samples will be collected monthly from a limited number of Swim Guide sites.
We know that recreation in our waterways is not limited to the summer months, so we wanted to provide the information for those who use the river year-round.
(A green icon means a site has passed; a red icon means a site has failed; a gray icon means data was not available)
Results For Friday, Nov. 18, 2022
On the Neuse: All sites passed.
On the Tar-Pamlico: Havens Gardens in Washington and Port Terminal in Greenville failed.
Oct. 27: Lawson Creek Park on the Trent River and Glenburnie Park on the Neuse River failed.
Want to get water quality alerts – weekly during the summer and monthly the rest of the year – straight to your phone? Text "SWIM" to 33222!
By Sound Rivers