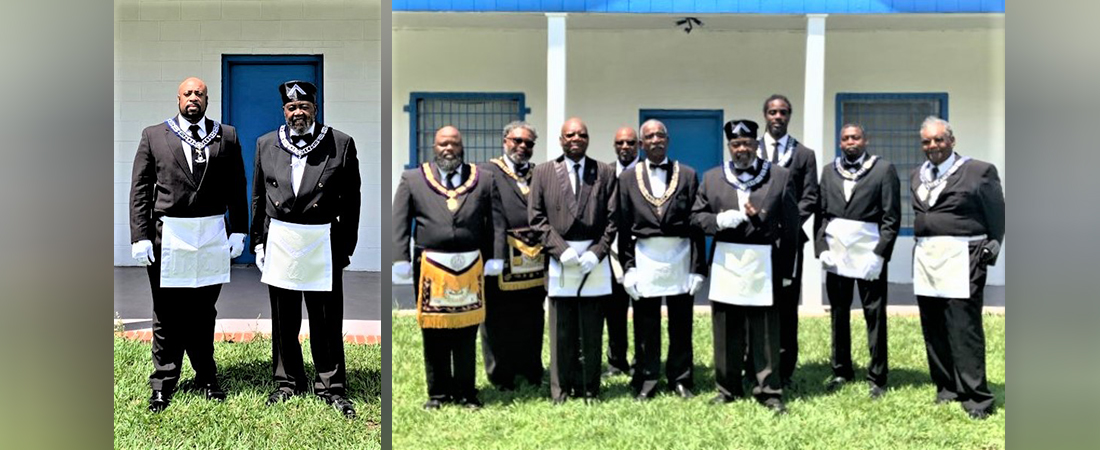 On Saturday, Dec. 10, 2022, George B. Willis Lodge #423 will celebrate its 110th Anniversary at the Jasper G. Hayes Omega Center, 822 Cedar Street in New Bern, from 6 p.m. – 9 p.m. The theme for the evening, 'A Journey of Excellence in the Noble Pursuit of Masonry', chronicles a fraction of the Lodge's immense and honorable history from its inception on Dec.12, 1912 to Dec. 12, 2022. Bishop Melvin Walker of King Solomon Lodge #1 is the keynote speaker for the evening.
On Dec. 12, 1912, a charter was granted worthy Brothers G. E. Shepard, Worshipful Master; H. R. Kennedy, Senior Warden and John Thomas (JT) Barber, Junior Warden, to form what is now known as George B. Willis Lodge #423.
The Lodge's namesake George B. Willis was a prominent artisan and citizen of New Bern, North Carolina, who practiced his craft as a cooper (maker of wooden barrels) during and after the Civil War. When in 1865, King Solomon Lodge #1 of Free and Accepted Masons was established as the first African American Masonic Lodge in North Carolina, George B. Willis is recorded as one of its founding members.
George B. Willis' service to his community was expansive. In 1869, he serves as an at-large New Bern Councilman; in 1870, he joins with the painter John Randolph Jr. and cooper William W. Lawrence to form the Reliance Engine Company as a successor to the Black fire companies formed during the Civil War. Early in the summer of 1870, his service and dedication to the greater community, prompts his appointment as Captain of Company H of the First Regiment when Republican Governor William Holden calls up state troops to quell the violence perpetrated by Klan atrocities mounting throughout the state and to protect the armory in Raleigh.
Our celebration honors those men whose integrity, foresight and wisdom formed a lasting organization dedicated to the Masonic tenets of faith, hope and charity; Masons such as the distinguished educator John Thomas (JT) Barber, who served as Junior Warden, the third principal officer of the newly chartered George B. Willis Lodge #423 on Dec. 10, 1912.
We will also honor and remember those who exemplify the meaning of Masonry, those men who have helped us stay afloat and steadfast in our beliefs. Join us in celebrating and honoring George B. Willis Lodge #423 Past Masters whose extraordinary stories reveal a commitment valued by most men.
The two-year preparation for this momentous occasion has been a labor of love. Dedicated craft of the Lodge, led by Past Masters Lester Gentry III and Past Master Tollie Frazier, have renovated the building inside and out. The new altar, a symbol of our reverent communion before the Supreme Architect of the universe, was designed and built of cedar, then gifted to the Lodge by professional wood craftsman, writer, photographer Benjamin Casey of Oriental, NC.
Tickets for the commemoration are $50 per person. Dress for the evening is semi-formal. To purchase your tickets, please contact 110th Anniversary Committee Secretary Tollie Frazier at 252-229-6629, or Worshipful Master Willie E. Atkinson, Sr. at 252-259-8373.
By Willie E. Atkinson