Around Town
Free Back to School Haircuts courtesy of Craven Community College (CCC) Barbering Concepts on August 26 at CCC from 1 – 4 p.m. and August 27 at the Omega Center from 11 a.m. – 3 p.m.
The City of New Bern Utilities Department has empty wooden reels free to the public. Reels are available for pick-up Monday – Friday between 8 a.m. and 4 p.m. Call Darryl Stith at 252-639-2802. All items are first come, first serve.
Calendar
25th: Havelock Summer Concert: I-42 Band featuring Bryan Mayer, 6:00 p.m. – 9:00 p.m. at City Park, 198 Cunningham Boulevard, Havelock. Call Havelock Parks & Recreation 252-444-6429.
26th: The Filling Station 5 Year Anniversary Celebration, 11:30 a.m. – 1:00 p.m. at 221 Main Street in Pollocksville.
26th: Footloose on the Neuse Summer Concert featuring Rev On, 6:30 p.m. at Union Point Park. Call New Bern Parks and Recreation 252-639-2901.
Photo by NC Sons of the American Revolution – New Bern Chapter27th: 248th Anniversary Observance of the New Bern Resolves Ceremony and Reception, 9:45 a.m. Call 252-671-6022.
27th: Life on the Lesser Stairs, 3:30 p.m. at Tryon Palace, 529 S. Front Street. Call 252-639-3524.
27th: Walk-In Bathtub Celebrates Rock, Paper, Scissors Day, 7:30 p.m. at the New Bern Civic Theatre. Call 252-633-0567.
Check out the New Bern Music Calendar – It's a great resource to help you follow and support local bands.
Visit the New Bern Farmer's Market every Saturday, 8:00 a.m. – 2:00 p.m. at 421 S. Front Street. Call 252-633-0043.
Entertainment & Live Music
Thursday: Coastal Sole Run Club at Freshwater Beer Co., 904 Pollock Street
Friday: Simon Spalding at Sara's Big Apple, 1150 Broad Creek Road

Saturday: Adam Hill at Bootleggers and Barrels, 417 S. Front Street
Sunday: Marye Amanda at The Tonic Parlor, 218 Middle Street
Check out the New Bern Music Calendar for more — it's a great resource to help you follow and support local bands. Thank you, Joanne Freidman, for creating and maintaining this one-stop shop for us to see who's playing, where.
Activities, Fun, and Games
Accidental Artist, 219-A Craven Street.
Beary The Hatchet Axe Throwing Co., 504 S. Front Street.
Bear Towne Escape Room, 233 Middle Street.
Jumpin' Jive Battlefield, Laser Tag Center, 2911 Brunswick Avenue.
Rollerland, 3502 Neuse Boulevard.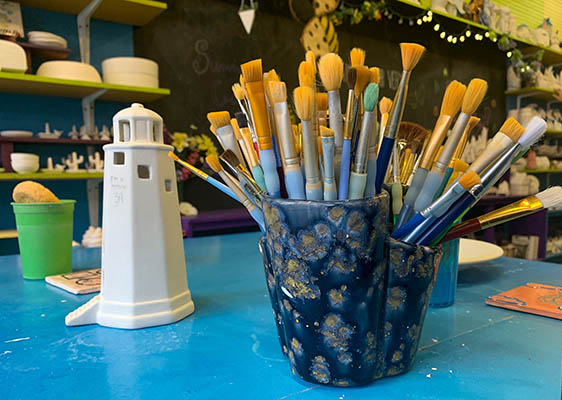 Arts
Visit Michaelé Artist in Glass & Clay at Studio M at 217 Middle Street. Call 252-626-0120.
Accidental Artist at 219-A Craven Street
Bank of the Arts at 317 Middle Street
Bear Hands Art Factory at 1820 Trent Boulevard
Carolina Creations at 317 Pollock Street
Community Artist Gallery at 309 Middle Street
Next Chapter Books & Art at 320 South Front Street
The Last Detail at 206 Craven Street

Outdoor Life
Enjoy a day at the park – playgrounds, picnic tables, grills, shelters, dog park, fishing piers, and other amenities. There's always fun to be had at the 20 + parks and recreation facilities maintained by Craven County Recreation and Parks and New Bern Parks and Recreation! They offer all kinds of activities from tennis, sand volleyball, bocce ball, kickball, baseball, softball, pickleball, to disc golf and other sports.
Cool off at the New Bern's Aquatics Center at 1155 Laura Lane and the George Street Spray Park located behind the police station.
Prefer paddling? There are plenty of places to launch your boat or watercraft. Rent a canoe at Merchant's Grocery in Brices Creek or watercraft from Stand Up Outfitters on Country Club Rd. Contact the Twin Rivers Paddle Club for a Paddle Trails Packet for mapped trails and launch sites.
Take a walk in the Croatan National Forest or bike, camp, hike, fish, horse riding, observe wildlife, picnic, water activities, etc. For details, contact the Ranger's station located off Hwy 70 at 252-638-5628.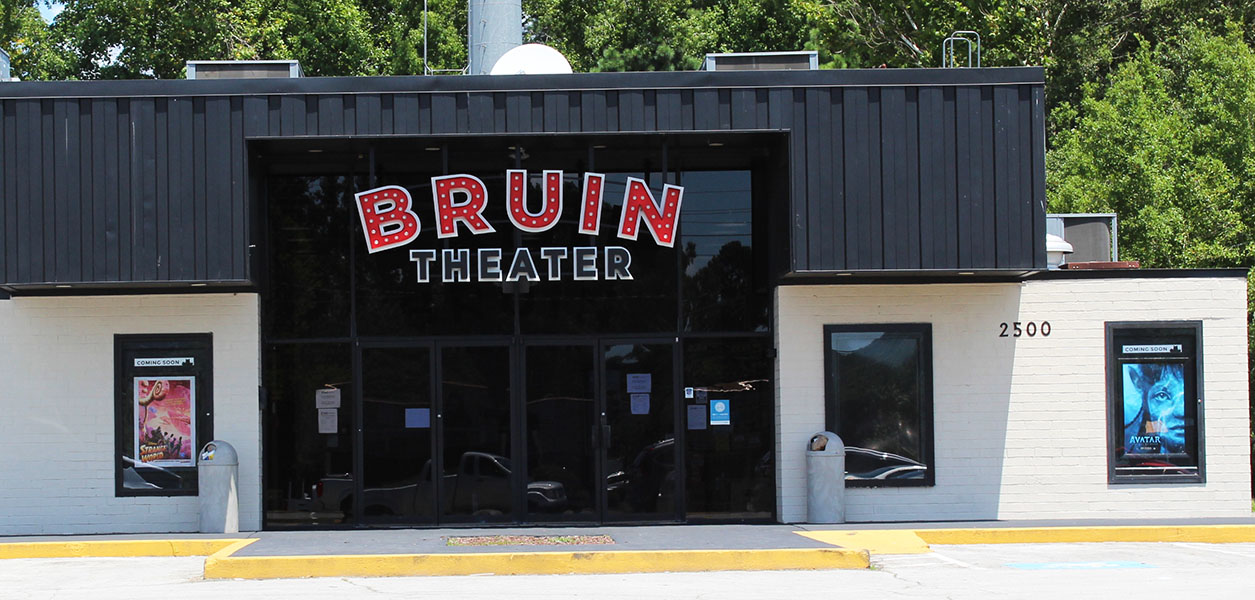 Movies
ENC Cinemas: Bear Town Cinema at 2806 Trent Rd. and The Bruin at 2500 Neuse Blvd. Call 633-2772. Beast (R), Bodies Bodies Bodies (R), Bullet Train (R), Dragon Ball Super: Super Hero (PG13), DC League of Super-Pets (PG), The Invitation (PG13), Minions: The Rise of Gru (PG), Top Gun: Maverick (PG13), and Where the Crawdads Sing (PG13).
Tours
Go on a "Bear Town Bear" Hunt
Take a self-guided tour:
– African American Heritage Tour
– Churches and Cemeteries Tour
– Revolutionary War Walking Tour
Follow the African American Heritage Trail signs to learn about New Bern's history.
Take a self-guided or guided tour of New Bern's Battlefield Park. Call the New Bern Historical Society to arrange guided tours at 638-8558.
Boaters and Fishermen
Click here for Eastern NC tides, winds, water temperatures, etc.