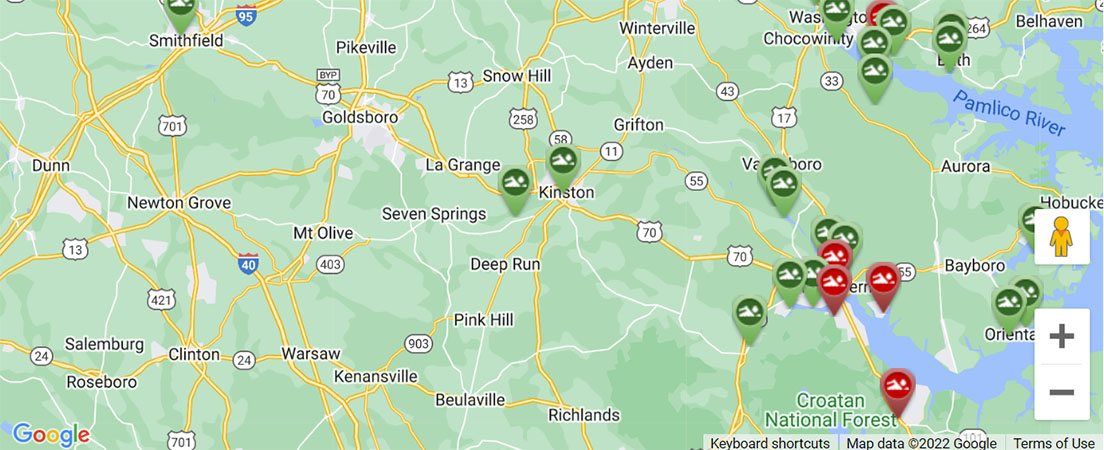 NOTE: In some areas of our watersheds, we've had some hard rain on Thursday into Friday. If there's a hard rain in the 24 hours between when we take our samples (Thursday) and when get results (Friday), our results may not be accurate. Since we know rain increases runoff into our waterways, it's good practice to stay out of the water in the 24 hours after a significant rainfall event.
Upper Neuse
Two sites failed on the Upper Neuse this week: Buffaloe Road and Clayton River Walk.
Lower Neuse
Four sites failed this week: Lawson Park, Brice's Creek, Upper Broad Creek at Blackbeard Sailing Club and Slocum Creek in Havelock.
Tar-Pamlico
Pamlico Plantation failed this week.
Happy swimming, folks! 
By Sound Rivers