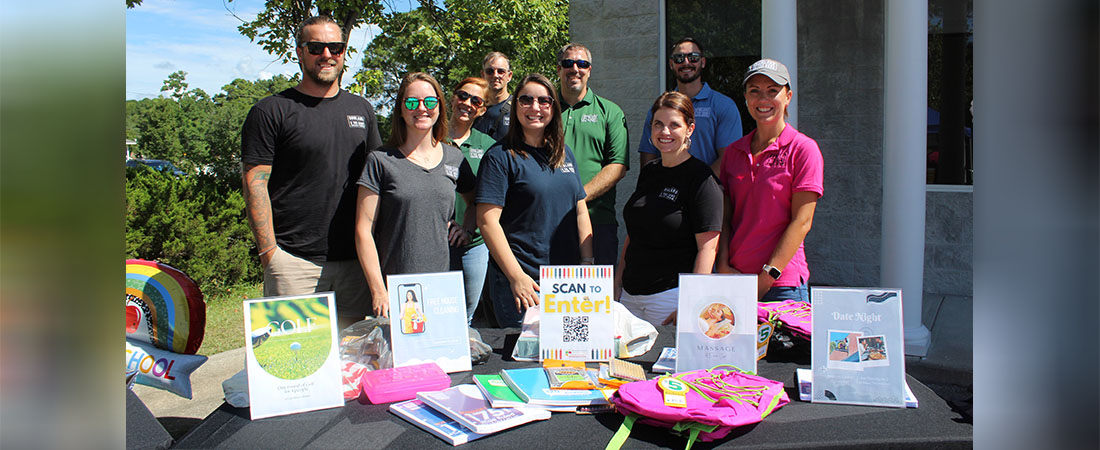 Rowland Bowen and The Homes Sales Team teamed up with MMC Financial Group for today's Stuff The Bus Pre-Event at 2602 Neuse Boulevard in New Bern.
People donated school supplies, toured offices, and enjoyed 3 in 1 Cookies & Coffee, and entered to win giveaway prizes from Envy Spa, Cleaning by Kate, Carolina Colours Golf Course, and Beary The Hatchet.
The school supplies will benefit Craven County Schools through Craven Partners In Education.
The main Stuff The Bus Event will take place on August 20 from 10 a.m. – 2 p.m. at Staples located at 3230 Dr. Martin Luther King, Jr. Boulevard.
By Wendy Card, Editor