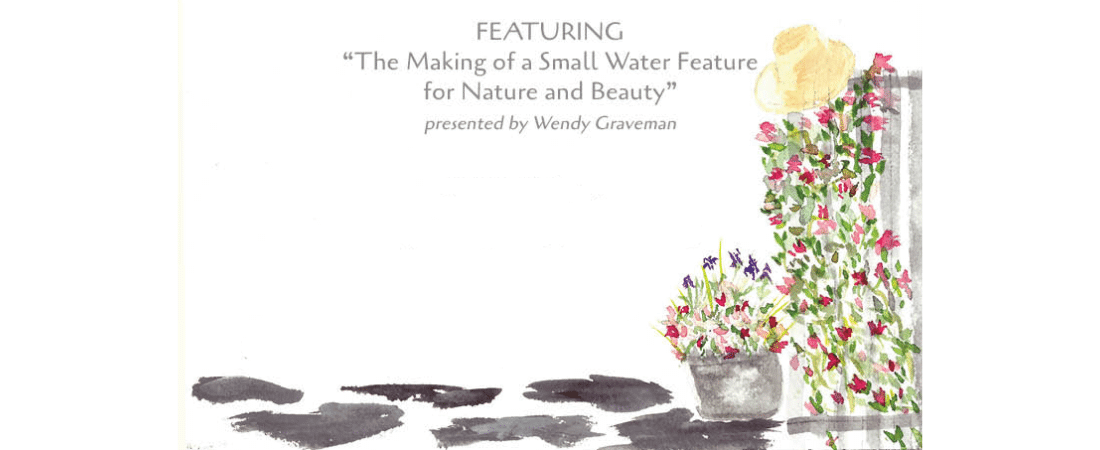 The New Bern Garden Club presents Supper in the Garden on August 8, 6:00 p.m. – 8:00 p.m., at Pinecone Home and Garden Center, 4136 Dr MLK Jr Boulevard. Complimentary supper with wine, iced tea, and dessert.
Featuring "The Making of a Small Water Feature for Nature and Beauty" presented by Wendy Graveman.
Admission is $20 per person.
RSVP before July 28. Email RSVP and mail your check made out to NBGC to Barbara Odgers, 304 Bungalow Drive, New Bern, NC 28562.
By Brenda Harris