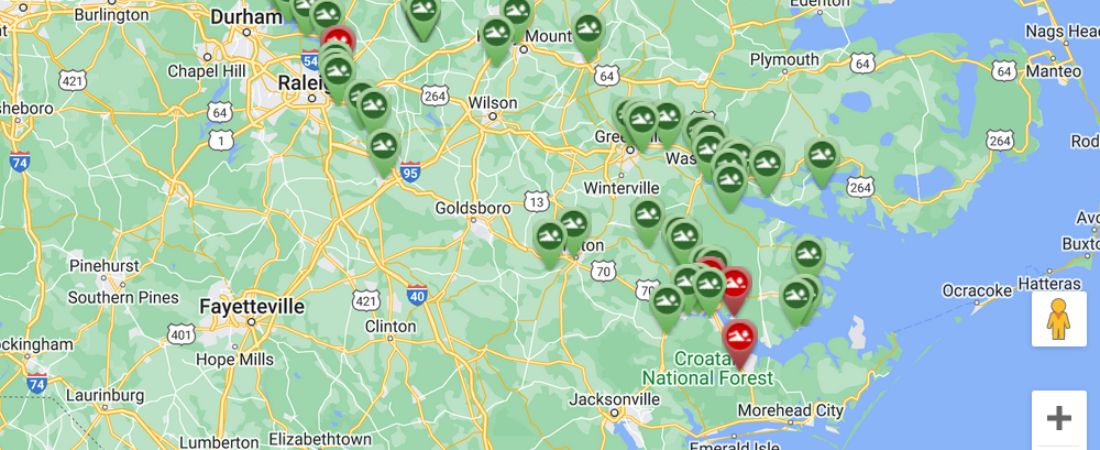 Upper Neuse
One site failed in the Upper Neuse this week: Buffaloe Road canoe launch. This is the second time Buffaloe Road has failed out of five times tested.
Lower Neuse
Three sites failed in the Lower Neuse this week: Upper Broad Creek at Black Beard Sailing Club, Lawson Creek Park and Slocum Creek in Havelock.
Tar-Pamlico
All 23 sites on the Tar-Pamlico passed this week!
Happy swimming, folks!
Be sure to check the Swim Guide every Friday for updated water quality results!
Via Sound Rivers