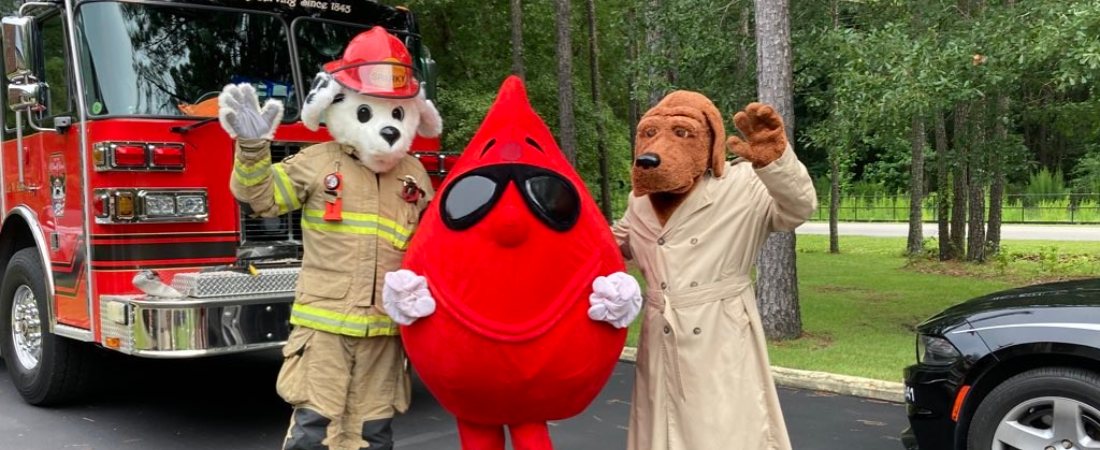 On World Blood Donor Day, the City of New Bern announces its plans for this year's United Badges Blood Drive. The New Bern Police Department and New Bern Fire-Rescue are teaming up with the American Red Cross to host this event. The blood drive will be held on Thursday, July 21st from 7:30 a.m. – 5:30 p.m. at the Knights of Columbus building, located at 1125 Pinetree Drive. The public is encouraged to give the gift of life at the event.
Appointments can be made by visiting www.RedCrossBlood.org. Enter your zip code in the upper right corner under Find a Blood Drive, then scroll down to the July 21st event. Click on See Times to make an appointment. You can also call 1-800-REDCROSS (1-800-733-2767) or Kristin Willis at 252-341-1325 to schedule an appointment or download the Blood Donor app and make an appointment from your smartphone.
Donors can also save time before arriving at their donation appointment by using RapidPass®, a four-step pre-donation health history questionnaire that takes about 10-15 minutes to complete online. That way you do not have to complete this paperwork when you arrive. To get started, follow the instructions at www.RedCrossBlood.org/RapidPass. Donors are strongly encouraged to make an appointment to give blood to avoid long lines and the congregating of waiting donors in close proximity.
According to the American Red Cross website, the organization provides about 40% of the nation's blood supply and blood components. But that percentage has suffered since the start of the pandemic, due to many factors including low donor turnout, illness, staffing limitations and blood drive cancellations. It is more important than ever to donate blood and all blood types are needed.
"This is a way to help people, to help each other," said New Bern Fire-Rescue Chief Bobby Boyd. "There are neighbors in our community who require blood transfusions due to ongoing illness. Imagine how depleting blood supplies can affect their health – their condition begins to decline. Spend a little time in a comfortable chair and roll up your sleeve. That's how we can help."
Each blood donation can save up to three lives. Blood product is essential for emergency and traumatic injuries, surgeries, chronic illnesses, cancer and more.
"Please come out and support the City's efforts to replenish blood banks. Show your support for all badges in New Bern, Craven County, and beyond by donating blood during this time of need," said Chief Patrick Gallagher of the New Bern Police Department.
By Colleen Roberts, Public Information Officer