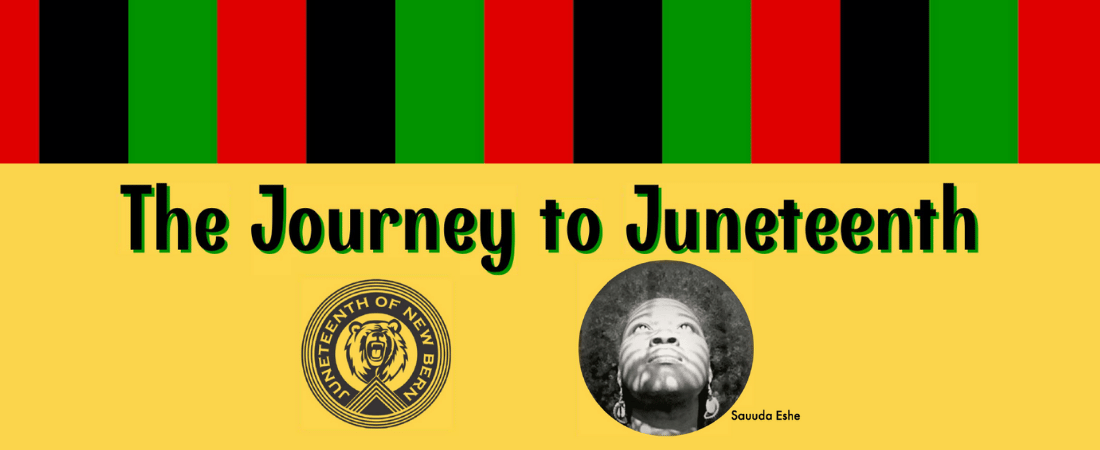 The Journey to Juneteenth begins with freedom and ends with freedom, but there were stops along the way where we gathered wisdom, hope, strength, and direction for the journey.
Travel this journey with Sauuda Eshe through songs, recitation, and historical data to understand why Juneteenth should be embraced and celebrated.
This program is free to attend.
Join us on June 16, 7:00 p.m. at N.C. History Center, Cullman Performance Hall, 529 S. Front St. Call Tryon Palace at 252-639-3500.
By Sharon C. Bryant, African American Outreach Coordinator, Tryon Palace