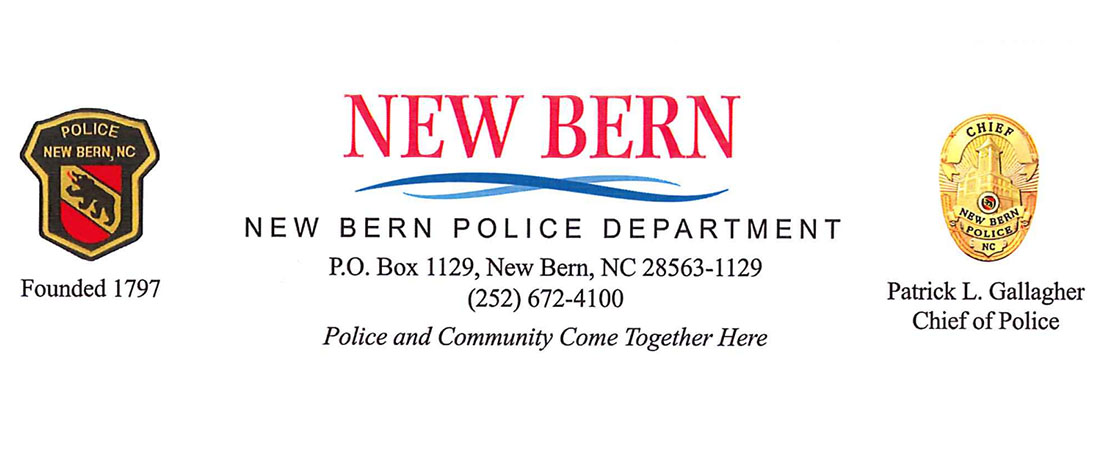 You may want to think twice before deciding to drive or ride without a seatbelt this Memorial Day. Starting May 23, 2022, New Bern Police Department will be handing out citations to unbuckled motorists and passengers during the annual Memorial Day Click It or Ticket enforcement campaign, which runs Until June 5, 2022. Wearing a seatbelt while in both the front and back seats of a moving vehicle is the law in New Bern, North Carolina, and throughout the state.
"New Bern Police Officers understand very well the importance of seatbelts as we see firsthand the devastation that occurs when vehicle occupants do not wear their seatbelts. We really want to emphasize that a fine is the least of your worries when it comes to seatbelt use. Wearing a seatbelt can be the difference between life and death," said Chief Patrick Gallagher.
In 2021, 555 unbuckled motorists were killed in crashes on North Carolina roads, including 28 during the Memorial Day Click It or Ticket enforcement campaign period. In Craven County reporting period of January I, 2021, to December 31, 2021, there were 89 total crashes of which 7 were fatalities.
Increased enforcement during specific campaign periods year-round is key part of making North Carolina roads safer. 2021 marked the most traffic fatalities across the state since 1973.
For more information about the Memorial Day Click It or Ticket enforcement effort in New Bern NC, contact Sergeant M. J. Hargett at 252-672-4291 or via email.
By Lieutenant Donald McInnis, Public Information Officer