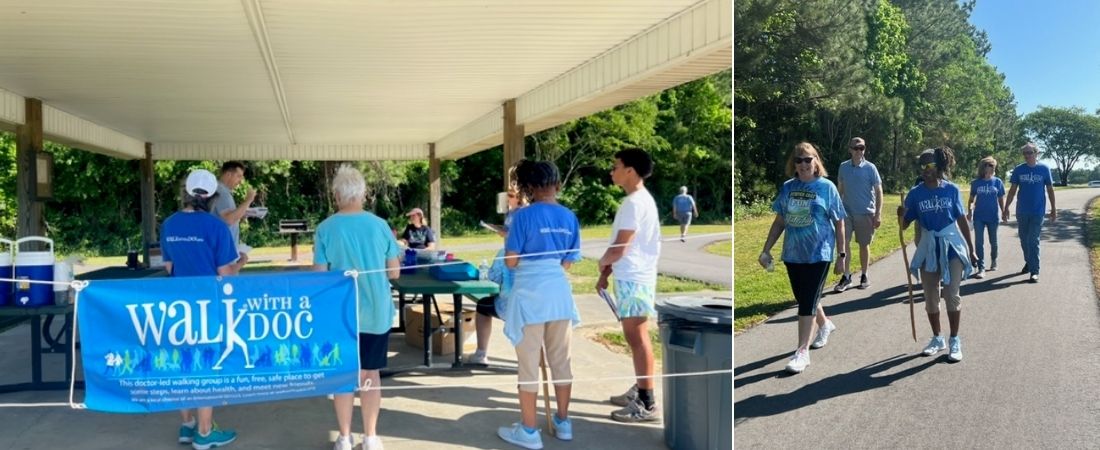 Lace up your shoes and join us for our third Walk with a Doc event in New Bern on Saturday, June 4th at 9:00 a.m. at Creekside Park. This walk will feature Dr. Shil Patel who will be talking about "Exercise and Ocular Health."
Dr. Patel is a Vitreoretinal Specialist (Ophthalmologist) who practices here in New Bern and operates at the Carolina East Surgery Center in New Bern. He sees patients with a variety of retinal conditions including age-related macular degeneration, diabetic retinopathy, retinal detachments, macular puckering, and a variety of other retinal conditions. He sees patients at Taylor Retina Center in New Bern.
The Walk with a Doc events are free and open to the public. After the brief medical presentation we will all participate in a group walk. The walk is 1.5 miles in total, but people are welcome to walk all of it or part of it. People of all ages and fitness abilities are welcome! Bring your whole family!
More information regarding Walk with a Doc can be found here.
By Chelsea Robinson, Public Relations Specialist, CarolinaEast Health System