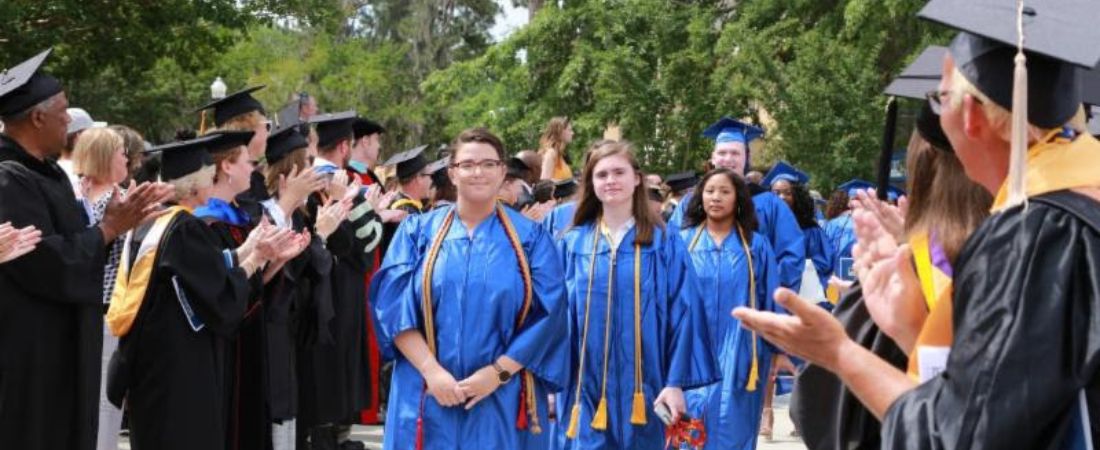 Craven Community College (Craven CC) will hold its 55th annual commencement ceremony Saturday, May 14 at 8:00 a.m. on the New Bern campus. This will be the first in-person graduation held since 2019.
The graduating class of 2022 consists of 674 students who earned a total of 1,162 certificates, diplomas and degrees. This includes students from Craven CC, Craven Early College and Early College EAST, as well as high school equivalency programs.
The ceremony will feature a welcome by Dr. Ray Staats, Craven CC president, and Robert "Whit" Whitley, board of trustees chair, with a commencement address delivered by Tom Pike, owner of Chick-fil-A of New Bern.
Graduates are required to assemble in Ward Hall no later than 7:00 a.m. for robing and line-up. There will be a reception for graduates and their guests in Ward Hall immediately following the ceremony.
In the event of inclement weather, the commencement may be delayed or postponed. Please check the college's website for an announcement by 6:00 a.m. on the morning of the ceremony, or call 252-638-7200 to hear a recorded announcement.
Students are encouraged to continue following Craven CC on social media and to check student email for updates. Details and any updates will also be made available at cravencc.edu/graduation.
Members of the media are welcome to attend. Contact Craig Ramey, director of communications, via email or 252-638-7210 for details.
By Craig Ramey, Director of Communications